A perfect recipe for our pregnant women this summer!
Delicious, simple, quick, and healthy meal!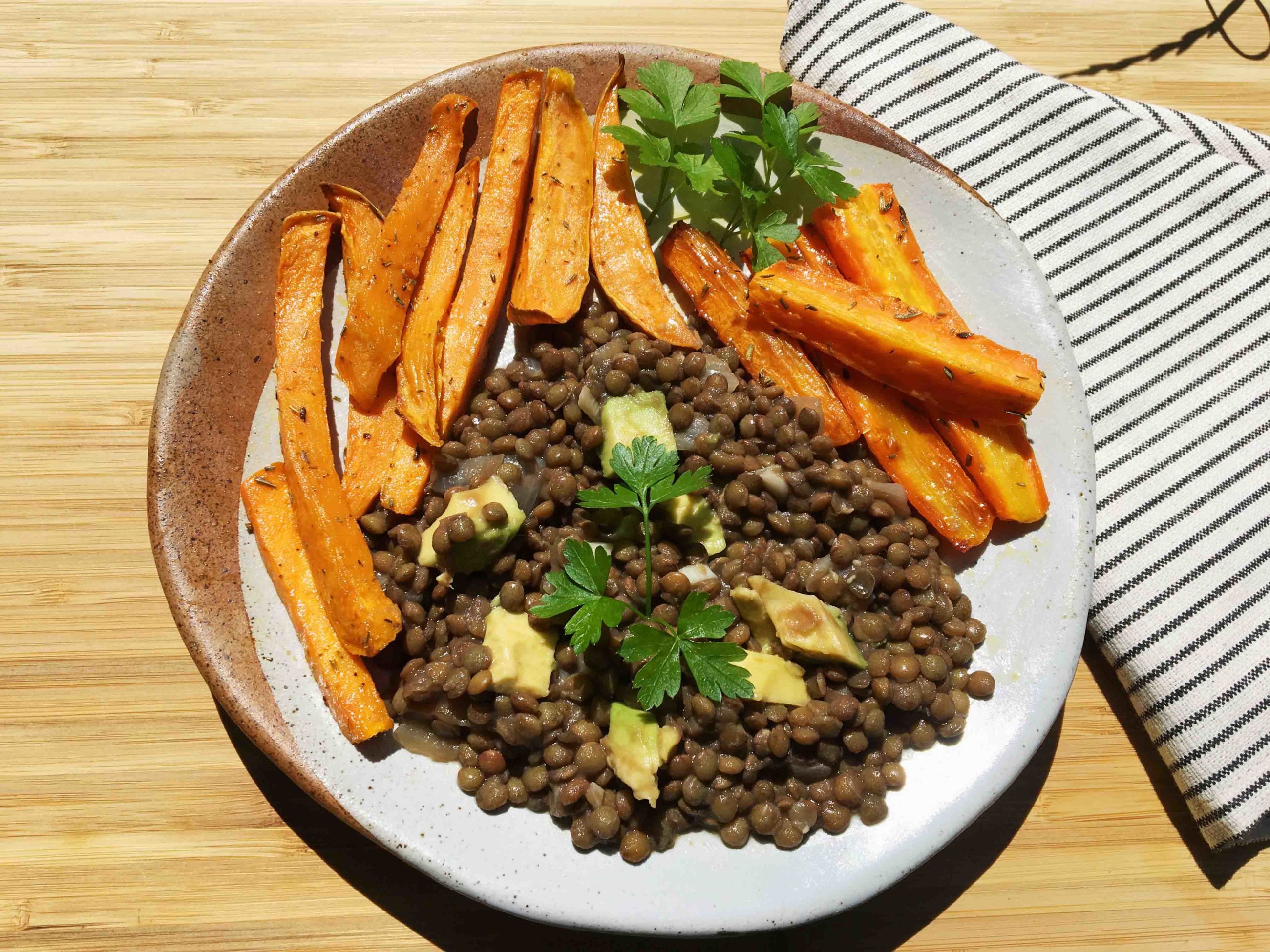 Ingredients (for 2 people):
150g of green organic dried lentils
4 organic carrots
3 organic sweet potatoes
1 organic avocado
3 garlic cloves
Olive oil
Dried herbs (Herbes de Provence)
½ organic lemon
Recipe :
Rinse the lentils 2 or 3 times, then let them soak for 3 to 4 hours. Rinse them again once or twice and add new water to cook them (enough water to cover the lentils).
Preheat the oven at 180 degrees.
Peel and cut the carrots and sweet potatoes length-wise (in the shape of fries). Put them in a large oven dish, add a drizzle of olive oil and sprinkle a large table-spoon of dried herbs. Place in the oven for 20 minutes, then take them out and stir as to cook them evenly, and put back in the oven for another 20/30 minutes.
Cook the lentils for 15 minutes at medium heat then for another 15 minutes at low heat. Cut the garlic cloves in small pieces and add them to the lentils during the last 15 minutes of cooking (when you lower the heat).
Once the lentils are cooked, transfer them to a bowl and let them cool.
Cut an avocado and add them to the lentils (once they are cool).  
Add a few drops of lemon on the lentil salad.
Take the vegetables out of the oven and serve them on a plate alongside the lentil salad.
Bon appétit !
Tip of the day: it is important to match foods rich in iron (lentils for example) with foods rich in vitamin C (sweet potatoes, lemon…). This increases the absorption and assimilation of the nutrients in our bodies.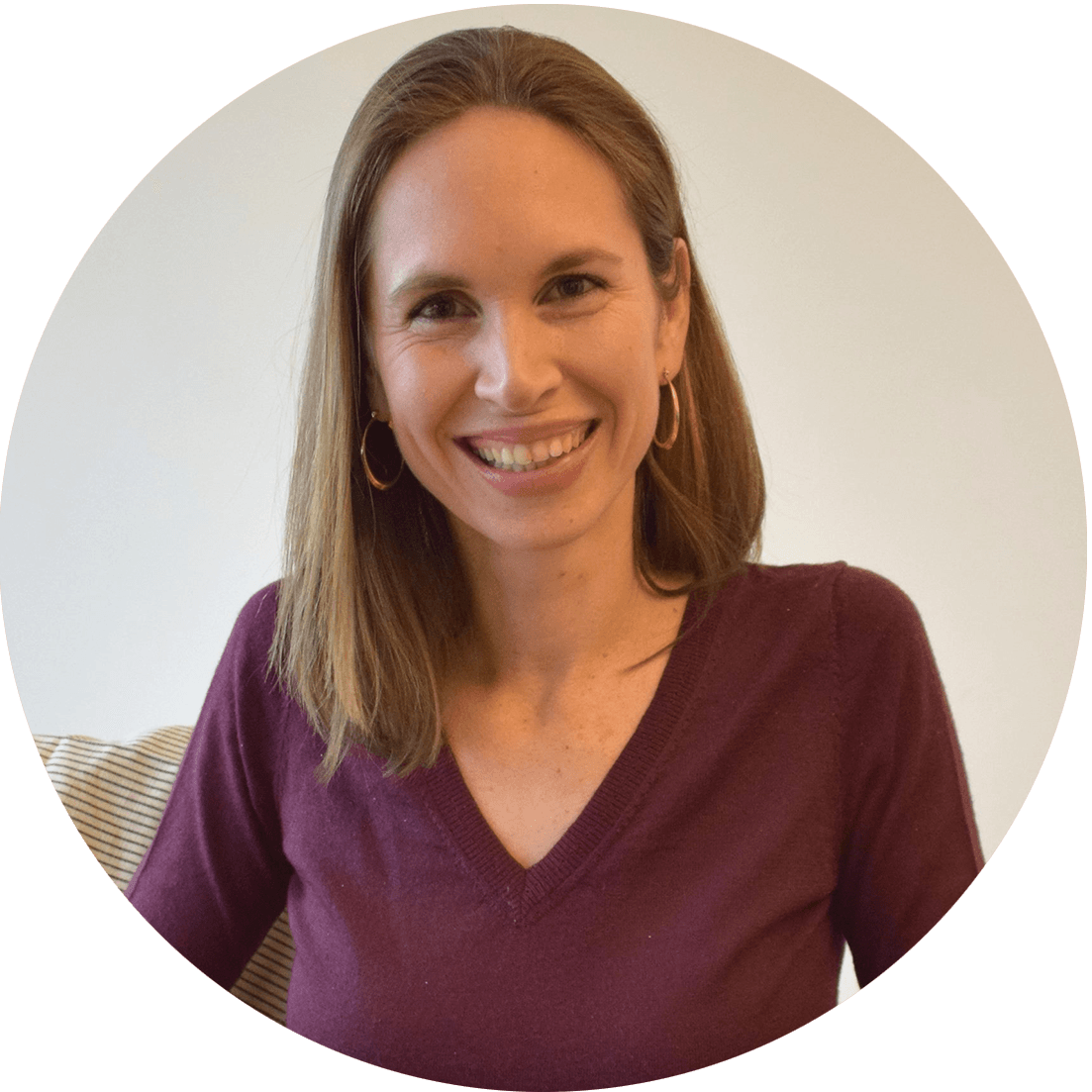 Lauriane Frichment
Coach en nutrition
Nutri Family Coach
In order to prepare yourself as well as possible for your pregnancy discover the pregnancy articles in collaboration with Medisupport.