A perfect recipe for our pregnant women this summer!
Delicious, simple, quick, and healthy meal!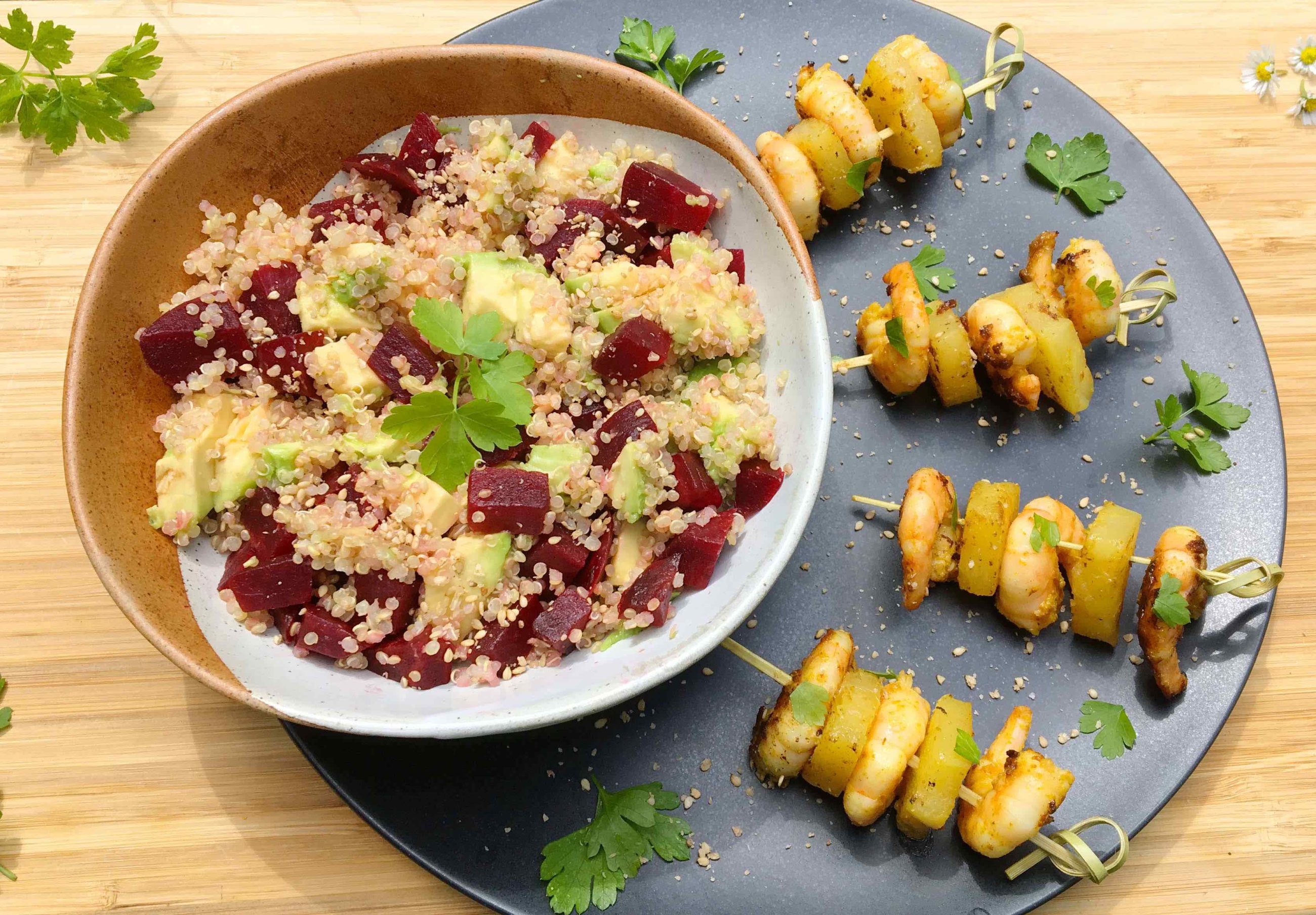 Ingredients (for 2 people) :
1 packet of organic shelled shrimps (roughly 100g)
100g of pineapple (cut in bite-size pieces)
100g of quinoa (cooked)
2 organic cooked and peeled beetroots
1 organic avocado
1 jar of organic coconut milk
1 large table-spoon of a mixture of Colombo spices (coriandre, curcuma, carvi, fenel and bay leaves)
Wooden skewers
Olive oil/vinaigrette
Recipe  :
In a bowl, mix the coconut milk and the Colombo spices. Add the shrimp and pineapple and let them marinate for an hour in the refrigerator.
Place the shrimp and pineapple on a plancha or hot pan for a few minutes on each side and assemble them by alternating the shrimp and pineapple on the wooden skewers.
Dice the beetroots and avocado and add them in a salad bowl with the cooked (and cooled) quinoa.
Add seasoning to the quinoa salad and enjoy while the shrimp and pineapple skewers are still warm.
Bon appétit !
Tip of the day : did you know that coconut helped in increasing the elasticity of your skin ? This could therefore help in reducing stretch marks during a pregnancy. Additionally, coconut helps in strengthening the pelvic muscles! You can enjoy coconut in several ways: drinking coconut water, adding coconut milk or cream in your dishes, using coconut oil instead of olive oil or ghee, adding shredded coconut on your porridge or granola…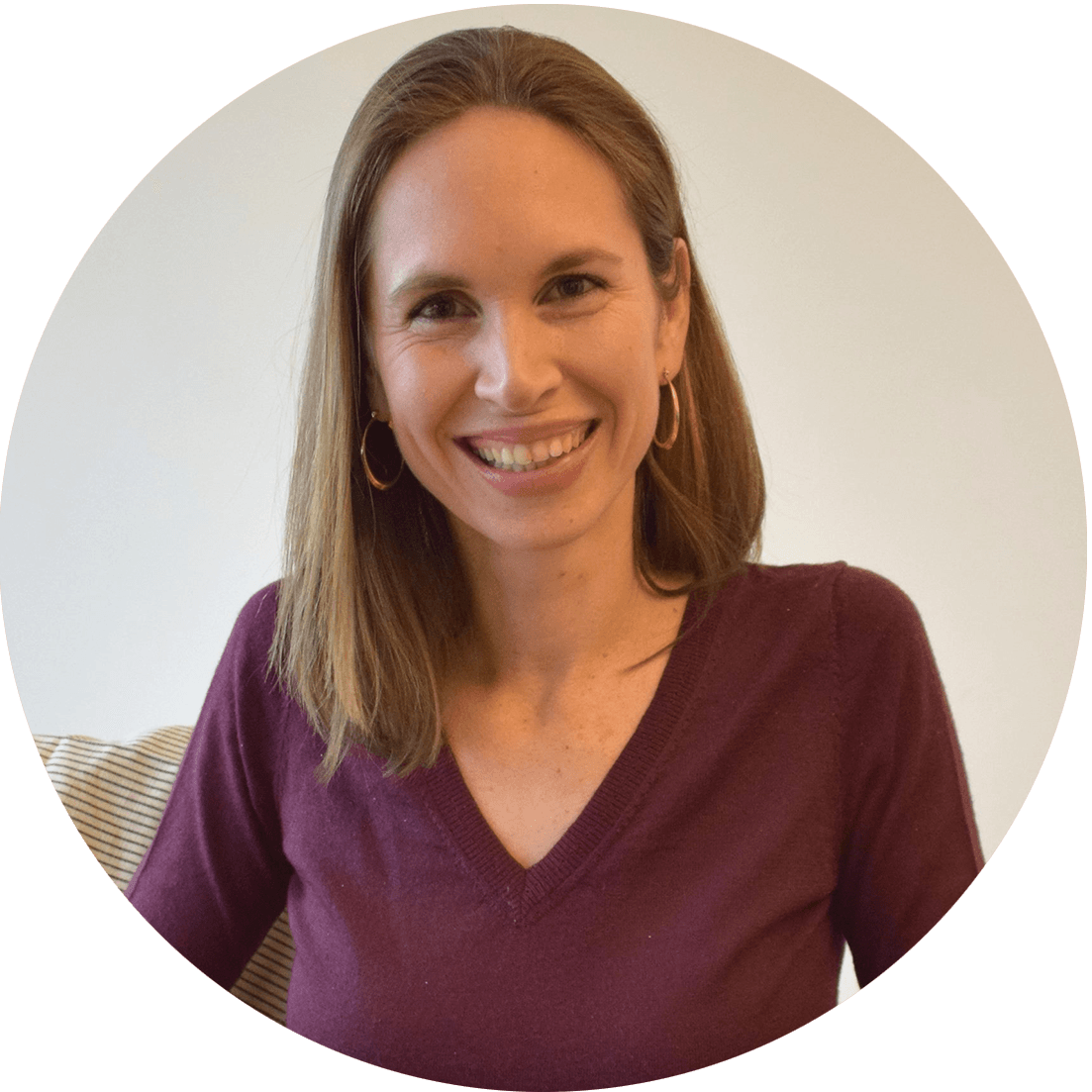 Lauriane Frichment
Coach en nutrition
Nutri Family Coach
In order to prepare yourself as well as possible for your pregnancy discover the pregnancy articles in collaboration with Medisupport.