Alisée is the CEO of seedstars, a global organization specialized in the search for promising start-ups in emerging countries. At 32 years old, she has already traveled around the world, presented 2 TEDx, was on the cover of Bilan & Forbes' "30 under 30" and was elected one of the most influential women in the tech world, and that's not all! What you may not know is that she is not only a wonder woman, Alisée is also a wonder mom. Mom of two, she was 8 months pregnant when we met last February. In this interview, you will get to know her from a more personal angle. She shares with us her desires, her fears, her doubts, her way of reconciling family life and career while trying to deal with an emotion that all mothers know about: mom-guilt. Read this new and inspiring story.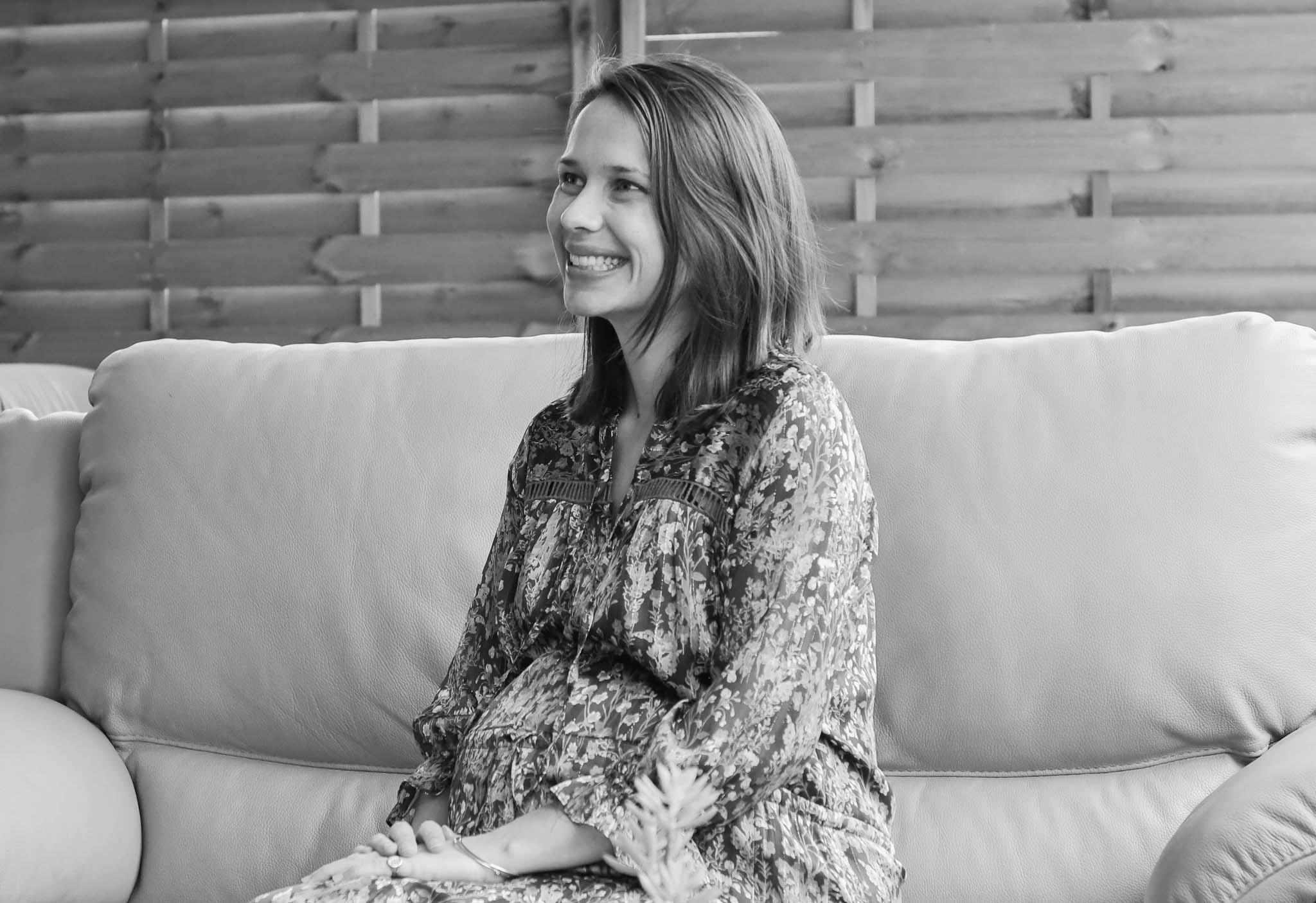 Alisée, can you introduce yourself in a few words?
Hmmm, it's not easy to unveil yourself (smile). Usually, the interviews I do are focused on seedstars, not on me… I'm 32 years old. I'm French but I grew up between Singapore, the USA, Switzerland, and Italy. After my university studies in Lausanne and Milan, I immediately started working for L'Oréal in marketing. At the age of 24, I met, through a friend, Pierre-Alain, one of the three founders of seedstars with whom I co-founded seedstars and with whom I fell in love. He also became my life partner and the father of my children. Convinced by the potential of seedstars, I decided to leave my "comfortable" job to embark on this incredible adventure on both an entrepreneurial and human level. The project grew quickly and we organized a worldwide competition of seedstars and in 2013 we set off on our first round-the-world trip.
You are the mother of a little boy (2 years old) and pregnant with your second child. How did you live and experience your pregnancies?
Pregnancy is not really my thing. You might think it's harmless, but it has turned my life upside down physically, hormonally, socially, and even intellectually. You have to live it to really understand. It's as if I've totally lost my identity. I had to rebuild myself and get to know myself again. It takes a lot of naivety to go into motherhood but, fortunately, one quickly forgets (smile). You also have to learn to live with this new feeling of guilt about being at home or at work.
Did you slow down at work during your pregnancy?
Seedstars is a project that goes to my gut. It's a part of me. Pregnant or mom, I just can't let go. I'm so lucky to have a great team and a great companion to lean on. I've set up a custom schedule that makes it easy for me to combine my life as a mom and a professional life. With a second child on the way, I will have to find a new dynamic but I am relatively confident knowing more or less already what to expect, well I hope (smile).
Is working with your partner, the father of your children, an advantage, or a challenge?
I have to say that the best decision I've made in my career is to choose him. Eight years ago, we became partners and a couple at the same time. Knowing only this configuration, I can't compare but I clearly see it more as an advantage. For the last 6 years, we've been traveling the world together as a couple. We share the same passions, the same values, and the same desires. Being in the same adventure, the border between work and home is tiny, even non-existent – which is not always easy, especially for me. We talk and live seedstars during the day, in the evening, on weekends and on holiday. We should cut back more often, but we love it, and brainstorming together is part of our life as a couple.
Do you think it's possible to have a family and a career? If so, how?
Yes, it is possible, but we have to accept that some choices will require sacrifices. I'm torn on one side by telling myself that now or never is the time to give all that I've got for my career, and on the other side, there is the reality. On the other hand, there is the reality of a mother of a two-year-old child and who is eight months pregnant with her second child. You have to accept that things will take longer and will be different, which does not mean not as good. Returning to work after having a child is not easy. You have to find your place again and regain some confidence. Working is part of my balance. I need to do something that motivates me, that has value and where I feel valued. Everyone is different and must be able to follow their own aspirations.
How did you feel about having to delegate certain work responsibilities to your partner during your pregnancies?
I'm not going to lie, I felt envious but also very guilty about not being able to "deliver" as much as before during pregnancy and motherhood. Since then, as it is essential for me to spend time with my son, we have set up a new organization and work dynamic. My partner would say the same thing. At home, tasks are more or less equally divided between the two of us. No reason for me to do more (smile).
What advice would you give to women who want to succeed professionally?
Choose a company that values you.
Don't apologize for everything all the time.
Don't suffer from the impostor syndrome anymore (I am the number one victim of it. As soon as I relapse, I have several people I can call to bring me back, down to earth, and restore my self-confidence).
Find out what really drives you, your Why.
Make sure your life partner is the right one to support your choices.
What's the best lesson you've learned about being a mother?
That I've never been as much of a daughter to my mother as when I became one. I've never needed her more! I realized what it means to love unconditionally and be devoted to the well-being of your children and family.
Your moto?
"Do one thing everyday that scares you" by Eleanor Roosevelt…
A quote?
"If you think the grass is greener on the other side it's because it was fertilized with bullshit." A quote written for me. (smiles)
An inspiring woman?
There are so many, but I would say Michelle Obama. I find her impressive and so right in her words.
A book?
Lean in de Sheryl Sandberg
Alisée, what can we wish you better today for tomorrow?
7 hours of sleep in a row, I dream about it (smile)!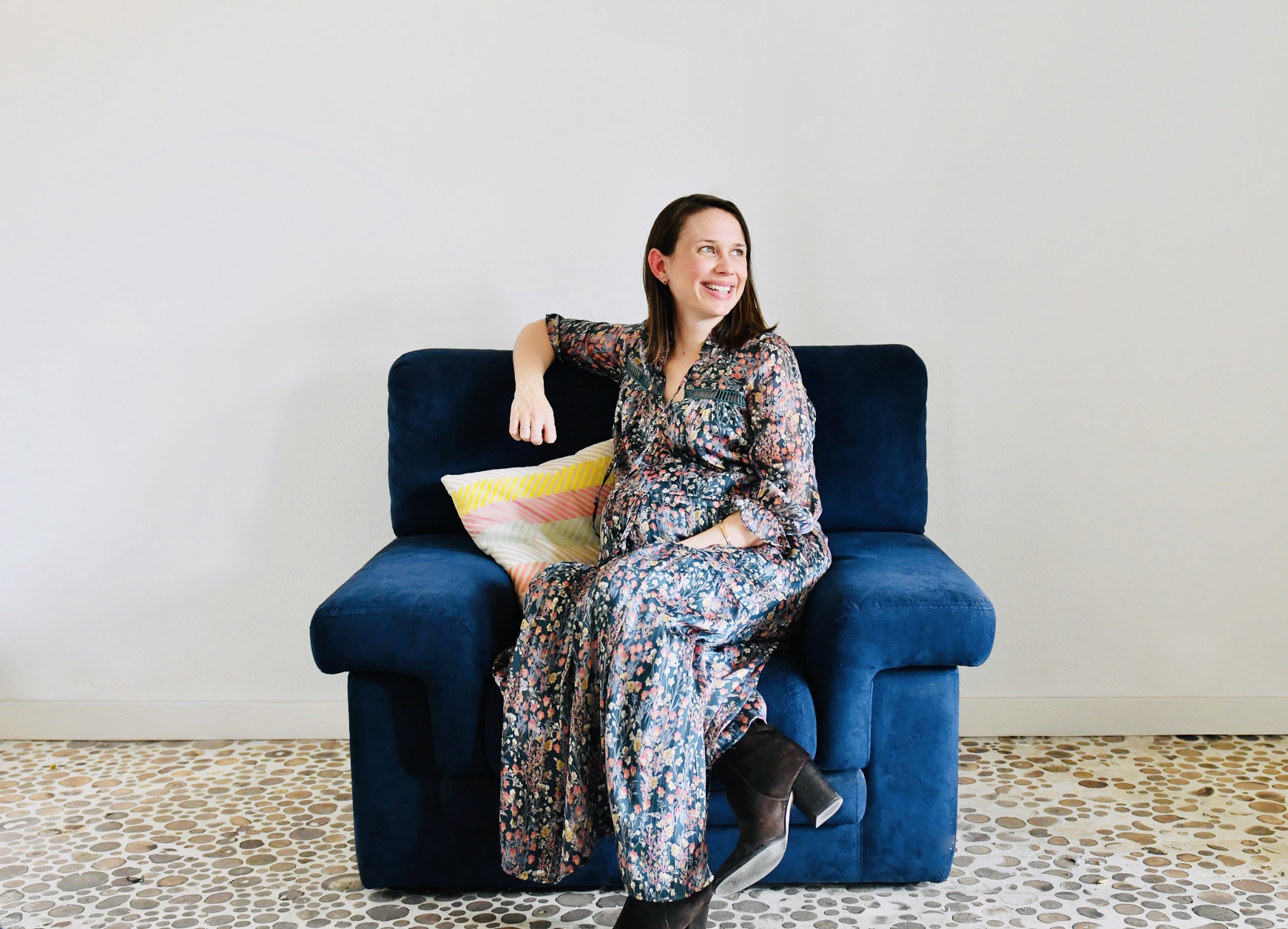 Since we met in February, Alisée gave birth to a beautiful baby girl and the whole family is doing well. We look forward to meeting them soon! If you also want to meet Alisée and ask her all your questions on her vision of career and motherhood, fill in the form to register for our next MothersTalk career & motherhood.
PROGRAM:
👩🏼👩🏻 Hosted by Elsa & Natalie
💻 Format: ZOOM (a link will be sent the day before)
📆 Tuesday, September 29th
⏱ 1h30 of Talk
💲 15 CHF
🇫🇷 The Talk will be given in French. However, Alisée speaks English and will be able to speak about a specific subject in English if needed.