After having lived in several countries, Anna and her family finally decided to settle down in Geneva! An interesting, eventful and not always easy path that we wanted to share with you. We met Anna and her children in their beautiful apartment in Eaux-Vives, decorated in a minimalist chic style and "hygge" atmosphere. We chatted and discovered many anecdotes and adventures of this expat family in Geneva.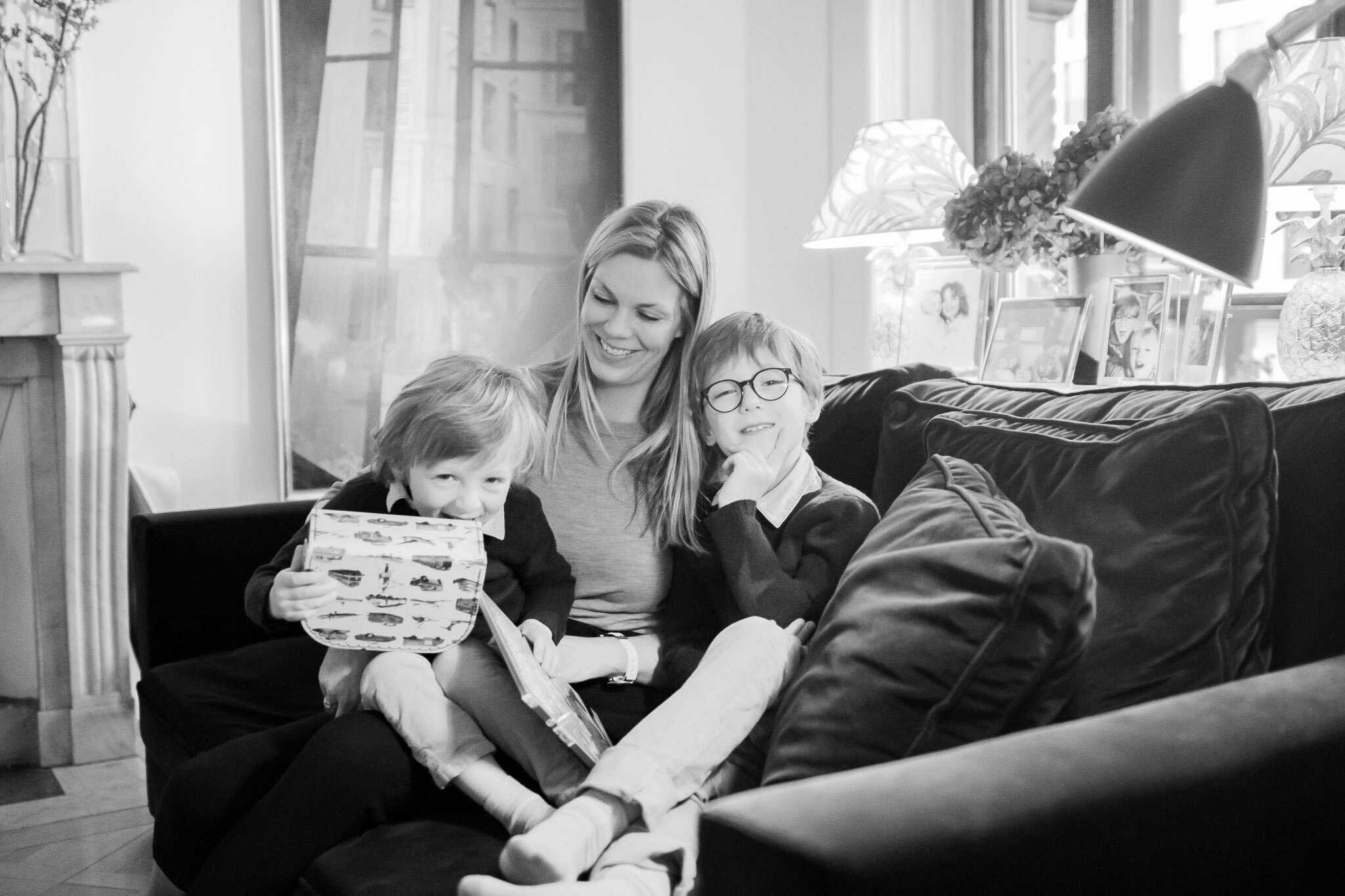 Anna, can you introduce yourself in a few words?
I am 38 years old. I am Danish. I grew up in Aarhus before moving to Copenhagen to study international business. During those five years I travelled a lot in Asia. I met my (French) husband in Bangkok, in a nightclub (smile). I went back to Denmark to finish my master's degree before moving to New York where he worked. I was very lucky to be one of the winners of the green card lottery. I worked as a business development consultant for a Danish company. After 4 years and pregnant, we decided to radically change our lives by moving to Verbier, Switzerland, but the arrival didn't exactly go as planned.
What happened?
I started to have contractions around the 24th week and so we decided to move earlier to Switzerland. A few days after my arrival, I went for a check-up at Les Grangettes where they kept me for a week out of fear that I might give birth prematurely. As the situation became critical, they transferred me to the CHUV where I also stayed for a week. Once I was stable, I was able to go back to Verbier but two days later I felt that something was wrong, and the ambulance came to pick me up and take me back to the hospital. Two days later, Edgard was there, born at 30 weeks. We stayed in the hospital for two months before we could finally go home. It was during those many weeks that my French improved a lot (smile). I did not really have the choice but to communicate with the doctors and nurses. I would like to take this opportunity to thank them from the bottom of my heart for their professionalism, their attentiveness and their availability.
Moving from NY to Verbier, must have been a radical change?
Of course, there is a world between NY and Verbier. It is so different that no comparison is possible (smile). We wanted peace and nature and Switzerland was the perfect place. We never regretted this choice. When Edgar was 4 years old and Balthazar 1 ½ years old, we decided to move back to a city and chose Geneva.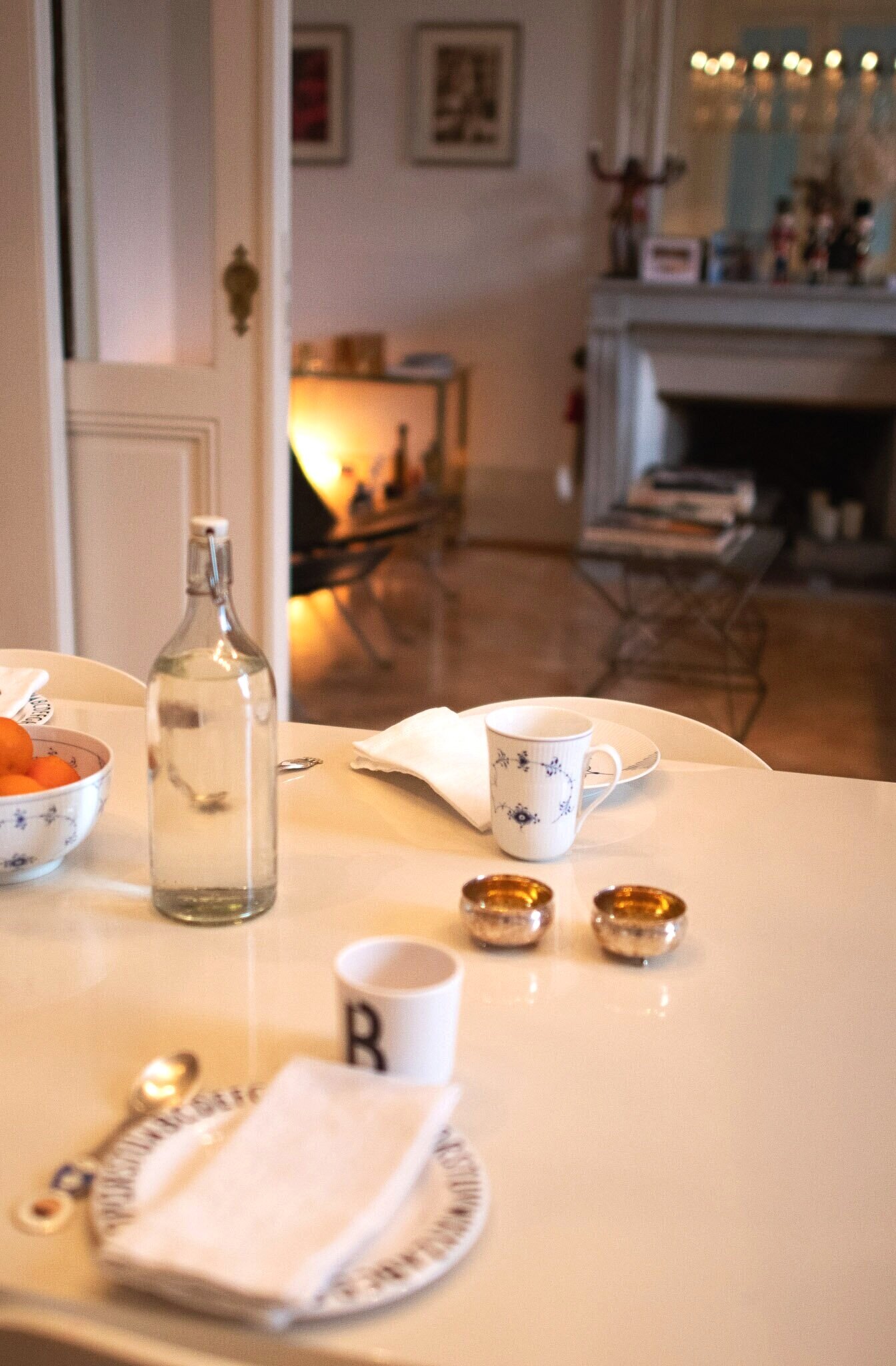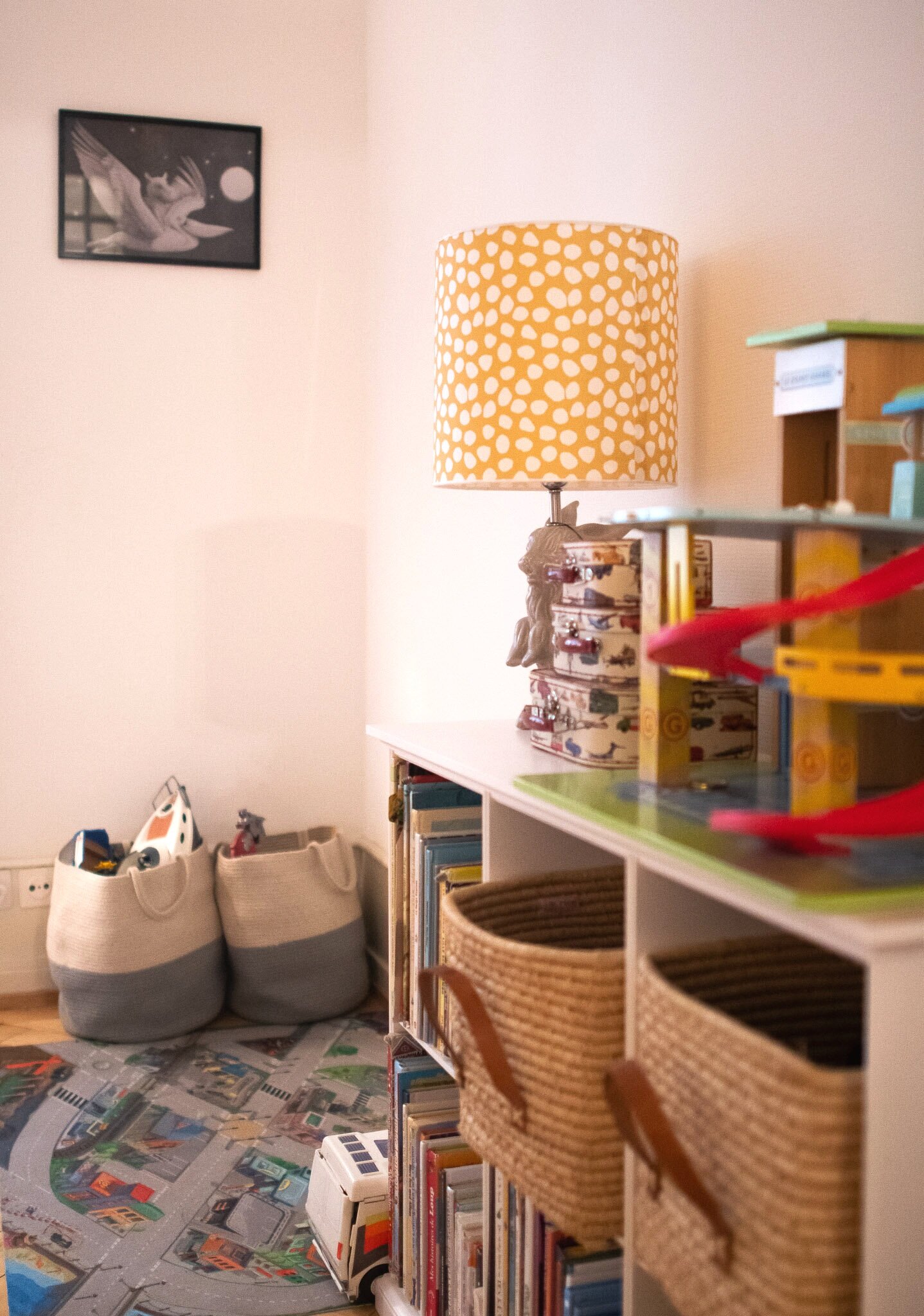 Don't you get homesick sometimes?
Not really, because I've always been used to living abroad.
What was the biggest challenge in adapting to life in Geneva?
I was actually surprised it was so easy. I don't know if it's because we were in Verbier before, but all the steps were taken fairly quickly. The hardest thing was finding two places in a crèche. As I didn't live in Geneva when I was pregnant I wasn't on any list. So, for Balthazar, I stayed at home to take care of him. For Edgar, I had the miraculous chance to find a place in a kindergarten not far from home.
Do you find it easy to fit in in Geneva? How did you meet new people?
I don't think it's more difficult to integrate in Geneva than elsewhere. You have to be aware that the effort has to come from the person moving in and not the other way around. I met one of my best friends in a café. I heard her speaking Danish, saw that she had children around the same age and went to talk to her.
As a young mother, what is better and worse compared to Denmark? The health system works very well here, much better than in Denmark. For example, you can stay up to 5 days in the maternity ward before having a midwife at home, whereas there, after a few hours (especially if it's the second one) you go home. There is more overall support around pregnancy. For Edgar, who was born prematurely, we were very surrounded and listened to. I am very grateful for that.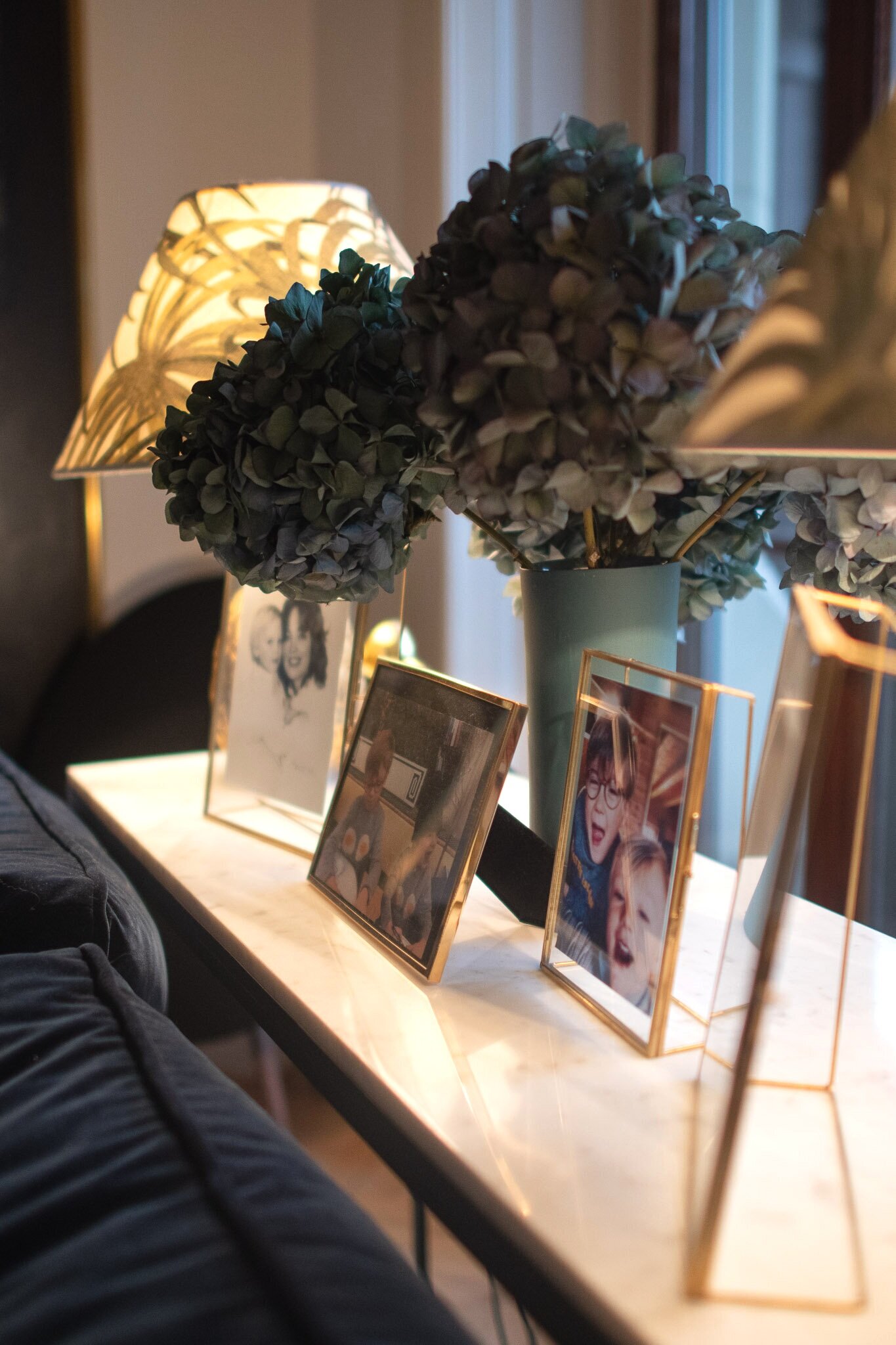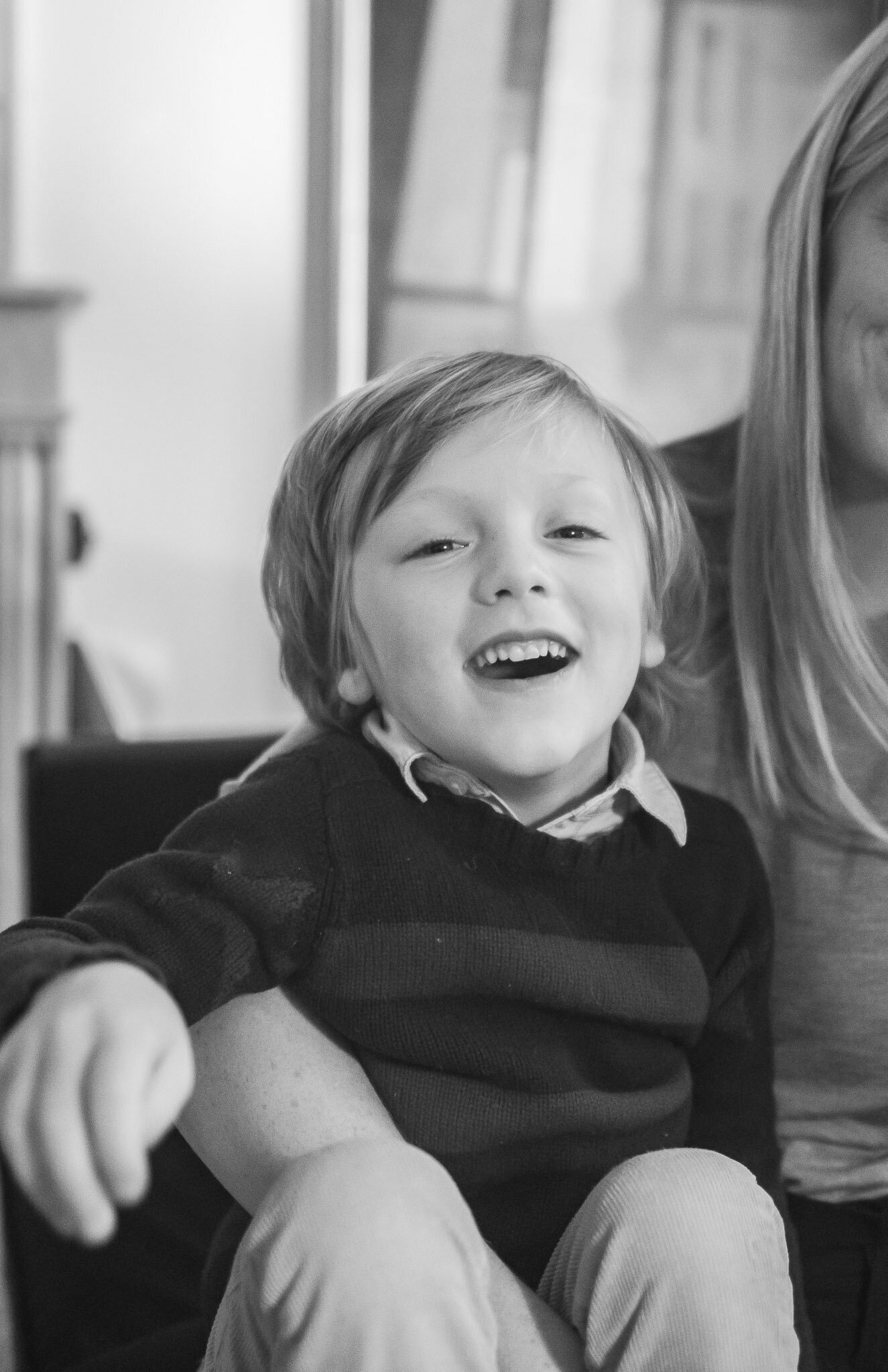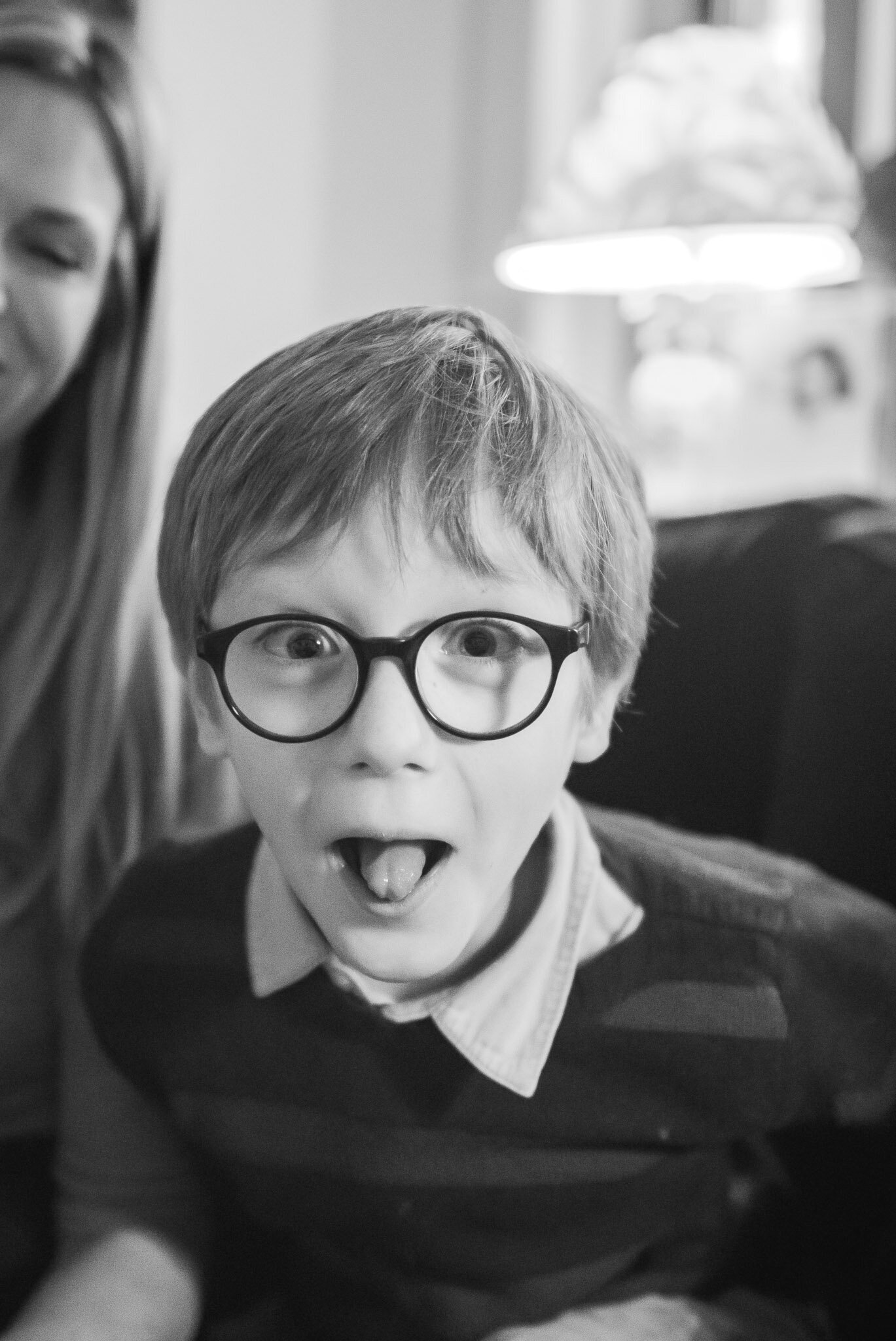 In Denmark, the mentality is perhaps more open about education. Children are free to experiment by themselves, to have fun, to develop without necessarily having an adult behind them. In the Nordic countries, generally speaking, parents but also the school put less pressure on children's shoulders. They are not overburdened with extracurricular activities as is often the case here. In Denmark, children are always outside, and it is not uncommon to see a baby napping outside, well wrapped up. I am convinced that this is beneficial for their health and development.
What do you like to do with your children in Geneva?
In winter we go skiing. Ok it's not in Geneva but it goes with life in Geneva. Otherwise, a lot of bike rides on the lake with the boys and Houdini, our dog. There are a lot of great things to do with the kids like the Museum or the House of Creativity.
What do you think is missing here for young expat parents?
Simplified access to a childcare facility but this applies to all parents living in Geneva, whether they are expats or not. But it's true that when you arrive, you don't know where to get information, where to register, where to find a nanny. Personally, it was while walking around the neighborhood that I came across a kindergarten by chance. But the hardest part is not being able to count on the help and support of your own family.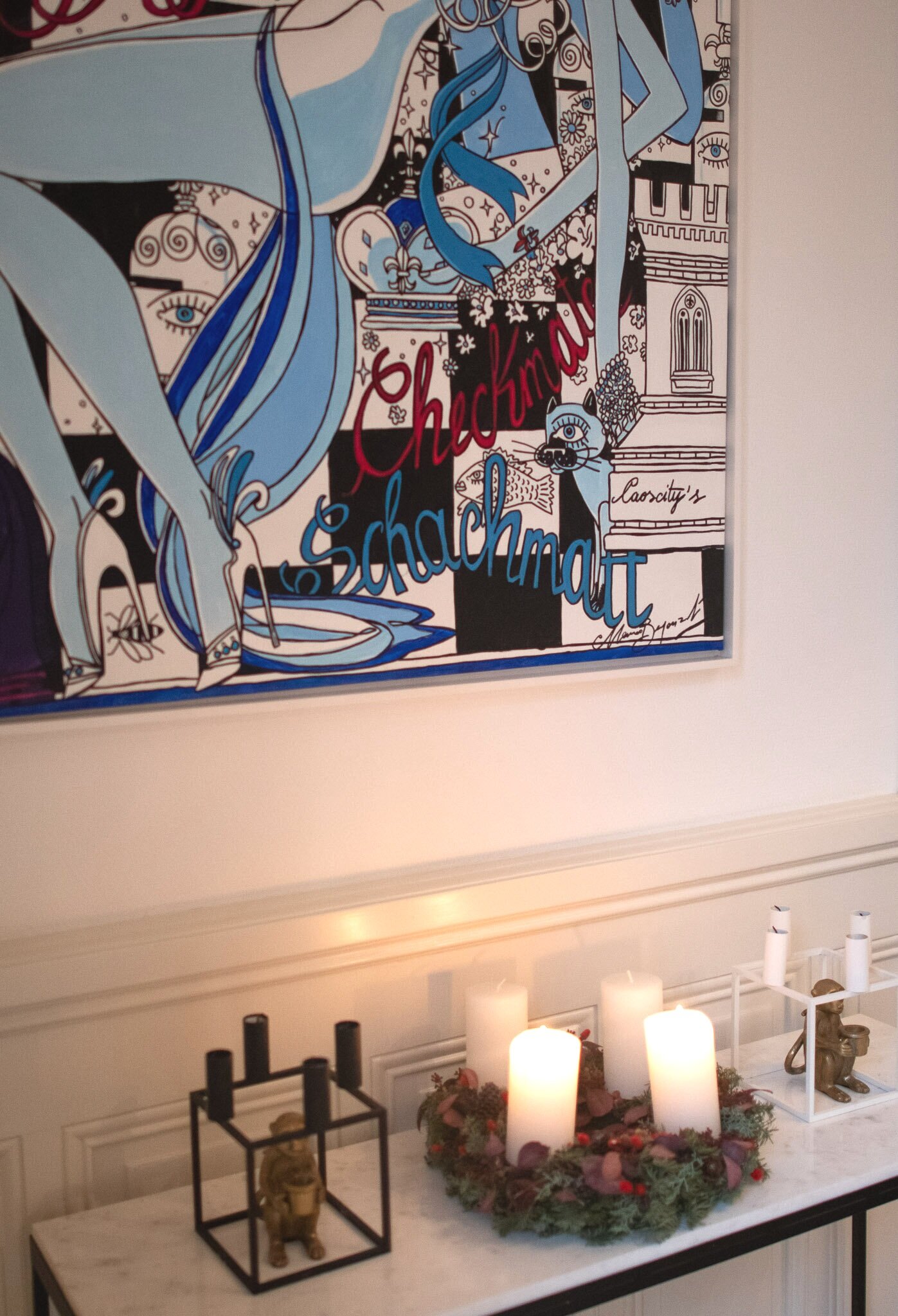 Looking back, what advice would you give to a new mother arriving in Geneva?
There are several networks in Geneva that support and connect people like MotherStories and Genuine Women. Don't be shy, because when you take the first step, the doors almost always open.
You created Petit Marché, an application for selling second-hand childcare items and children's clothing. Why did you go into entrepreneurship?
The idea was born in Verbier, but it was when I arrived in Geneva that I said to myself: "Go ahead, I'm trying 100%. As a young parent, I realized how many articles and clothes I bought and how little I used them in the end. This is all the more valid when it comes to the first child. I like the idea of buying second hand if the products are of high quality and the process is easy. My experience as a consumer and that of my entourage gave me the trigger and that's how Petit Marché was born.
What kind of mother are you? What is your parenting style?
I'm between two cultures: Danish for the sloppy side and French for the stricter side. Then I try to find a middle ground. Then, whatever you do, you'll have different opinions. For example, I breastfed six months my two children. In Denmark, everyone told me it was too little, while in France everyone congratulated me. I try to give them a maximum of independence and freedom but with very clear rules. I try not to be behind them all the time, to let them explore. I am not of a worried nature. If they have to fall, they will fall and get up again.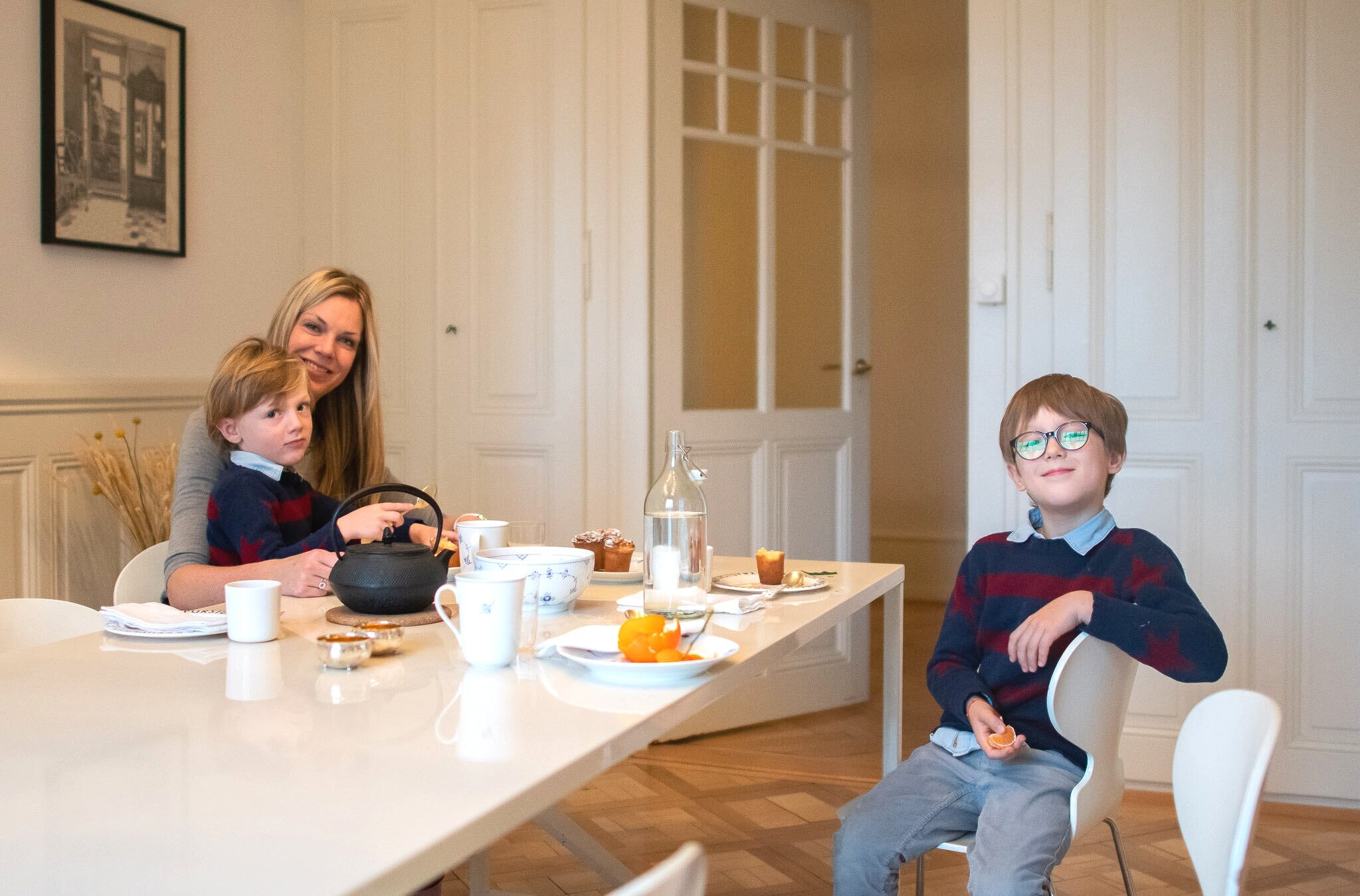 What values do you want to pass on to them?
I would like them to be determined and positive. "Believe in the good" in a general way.
A woman you admire?
My mom because she had 4 children and worked all her life. My father died at 60 and she had to learn to live alone. Since then, she has been travelling and got involved in many projects. She has managed to get her life back on track even though it was not easy. I admire her very much.
Your favorite places in Geneva to:
Anna, what can we wish you today for tomorrow?
In spite of the daily challenges, I am fully grateful for the life I have. I love it and keep my fingers crossed that nothing will change.