It's 6:30 pm when Magali finally gets home after a long day at work. She sends the nanny home who informs her that her daughter wasn't feeling well today. Magali takes a bath and has dinner, but her daughter doesn't really want to eat anything and looks sick. Magali takes her daughter's temperature, 39°. She gives her some Paracetamol and tries to put her to bed. 45 minutes later, her daughter is crying and sweating. Her temperature rose to 40°. Magali is getting nervous because she doesn't know what's wrong and it's already 9 p.m.! Going to the emergency room would mean waiting hours before a doctor examines her but Magali doesn't want to leave her daughter this way and needs to be reassured, so what to do?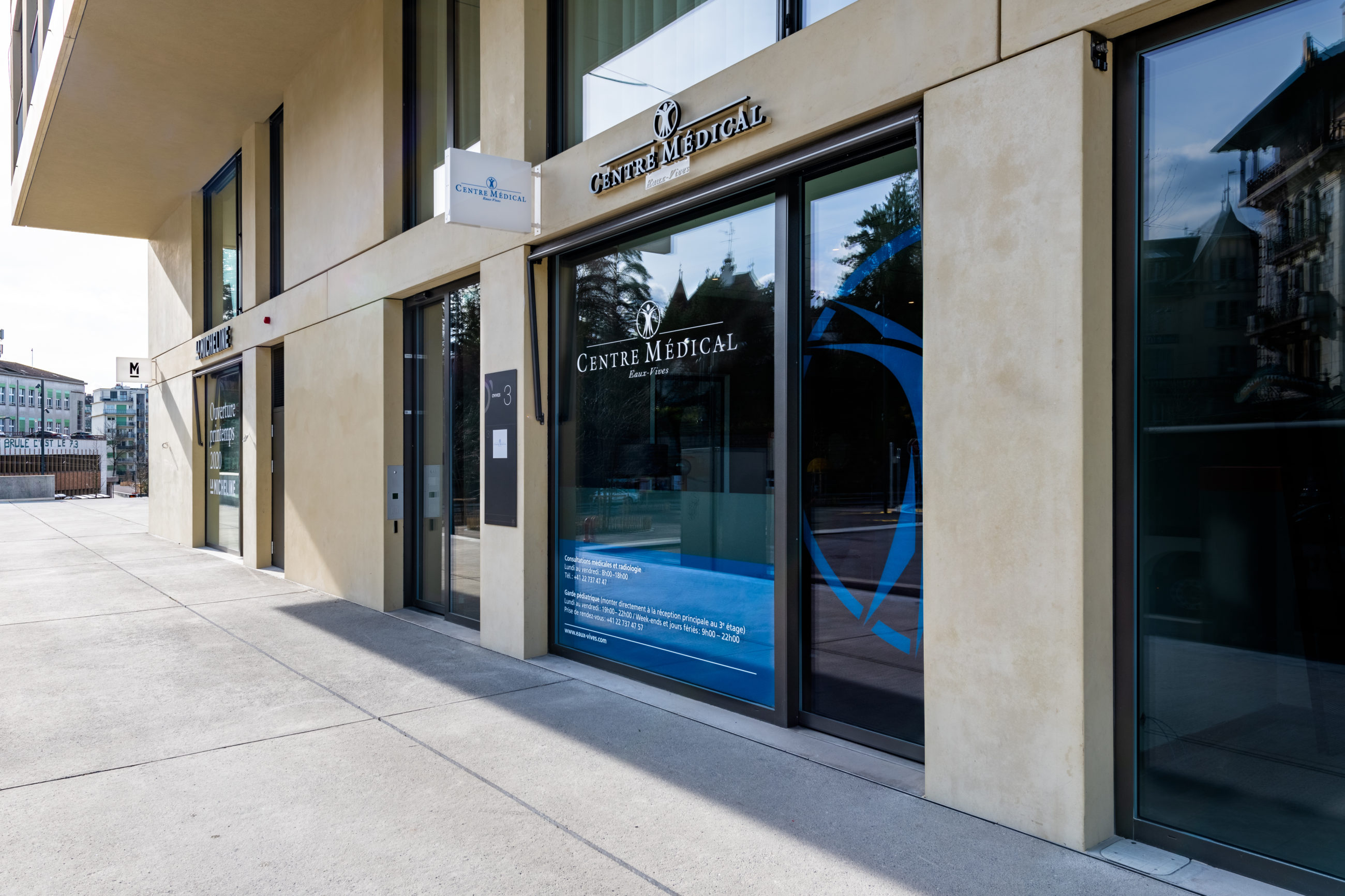 If you live in Geneva Rive Gauche, discover the Eaux-Vives pediatric ward (Garde Pédiatrique), which recently moved to a beautiful new location at the new Gare des Eaux-Vives. This service offers consultations for children from 0 to 18 years old outside office hours, which can be a good alternative before going to the emergency room at the hospital (depending of course on the severity of the condition).
Advantage N°1:
No more endless hours in the waiting room. The Garde Pédiatrique is an appointment only facility.
Let's take the case of Magali, who finds herself at 9 p.m. on a weekday with her 3.5-year-old daughter who has a 40° fever. She doesn't have the courage to wait hours in the emergency room and decides to call the Eaux-Vives pediatric ward. She explains her daughter's symptoms on the phone and is told that there is still a place to see the pediatrician at 9:30 pm. Great news! 25 minutes later, Magali and her daughter arrive at the medical center. Magali fills out a form and, just 10 minutes later, her daughter is with the pediatrician.
After the check-up, the pediatrician diagnoses tonsillitis. Nothing serious, he tells her to continue the paracetamol and prescribes her a syrup that she will get the next morning. Magali is relieved!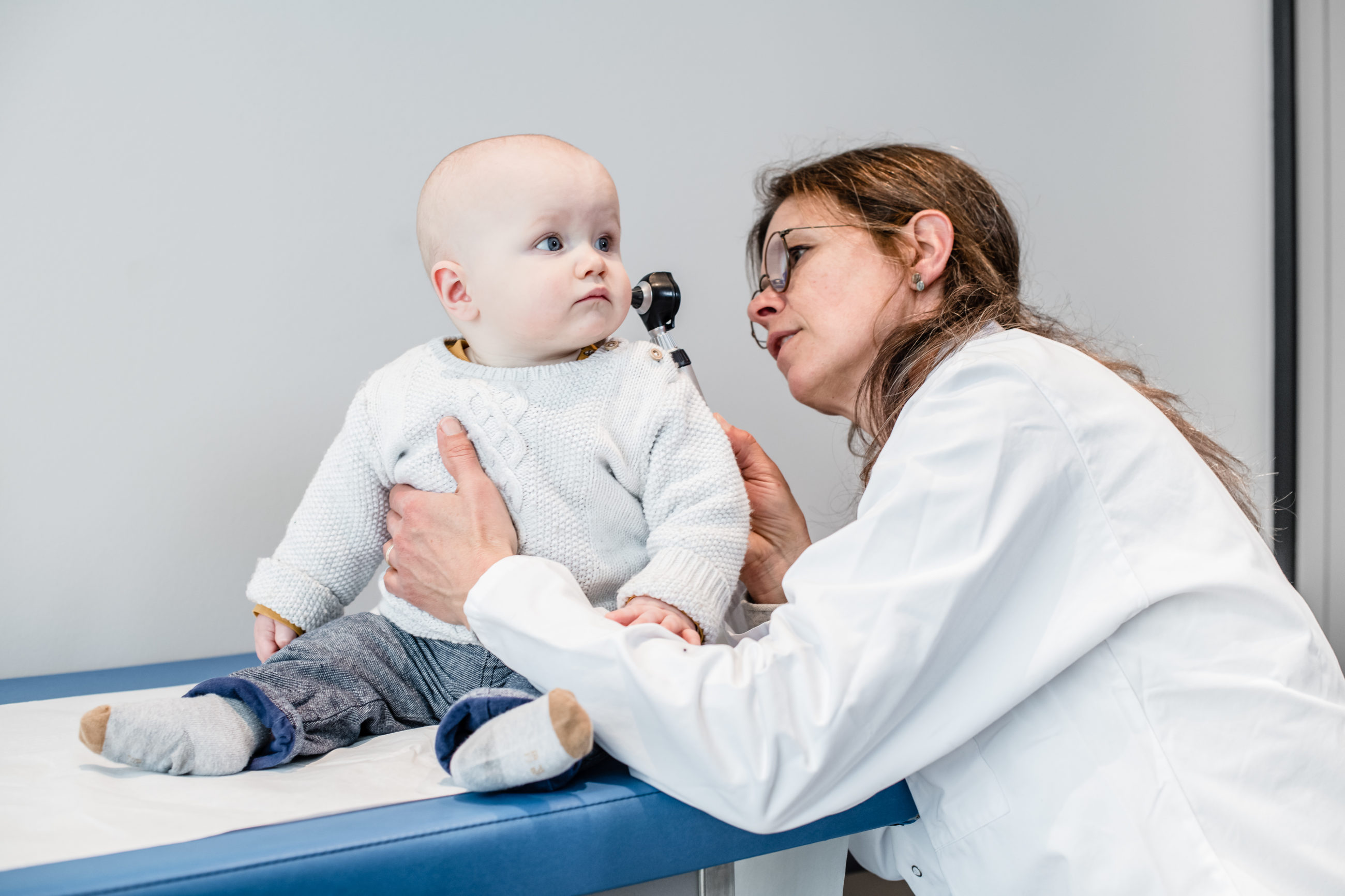 If there is no availability for an appointment, depending on the symptoms described over the phone, the medical assistant will advise you and direct you to the most suitable medical structure according to where you live, the severity of the child's symptoms and the availability of the pediatricians on duty.
In case of a vital emergency, go directly to the pediatric emergency department of the Geneva Children's Hospital (HUG).
Thanks to the telephone helpline carried out by the medical assistant, this helps to avoid unnecessary trips to the doctor.
The Garde pédiatrique takes care of situations requiring rapid diagnosis and treatment, as is the case with most childhood illnesses and minor accidents :
Fever
Vomiting
Urinary infection
Minor accidents
Skin rashes
Flu
Heat rash
Measles
Chickenpox
Pertussis
Mumps
Rubella
This list is non-exhaustive.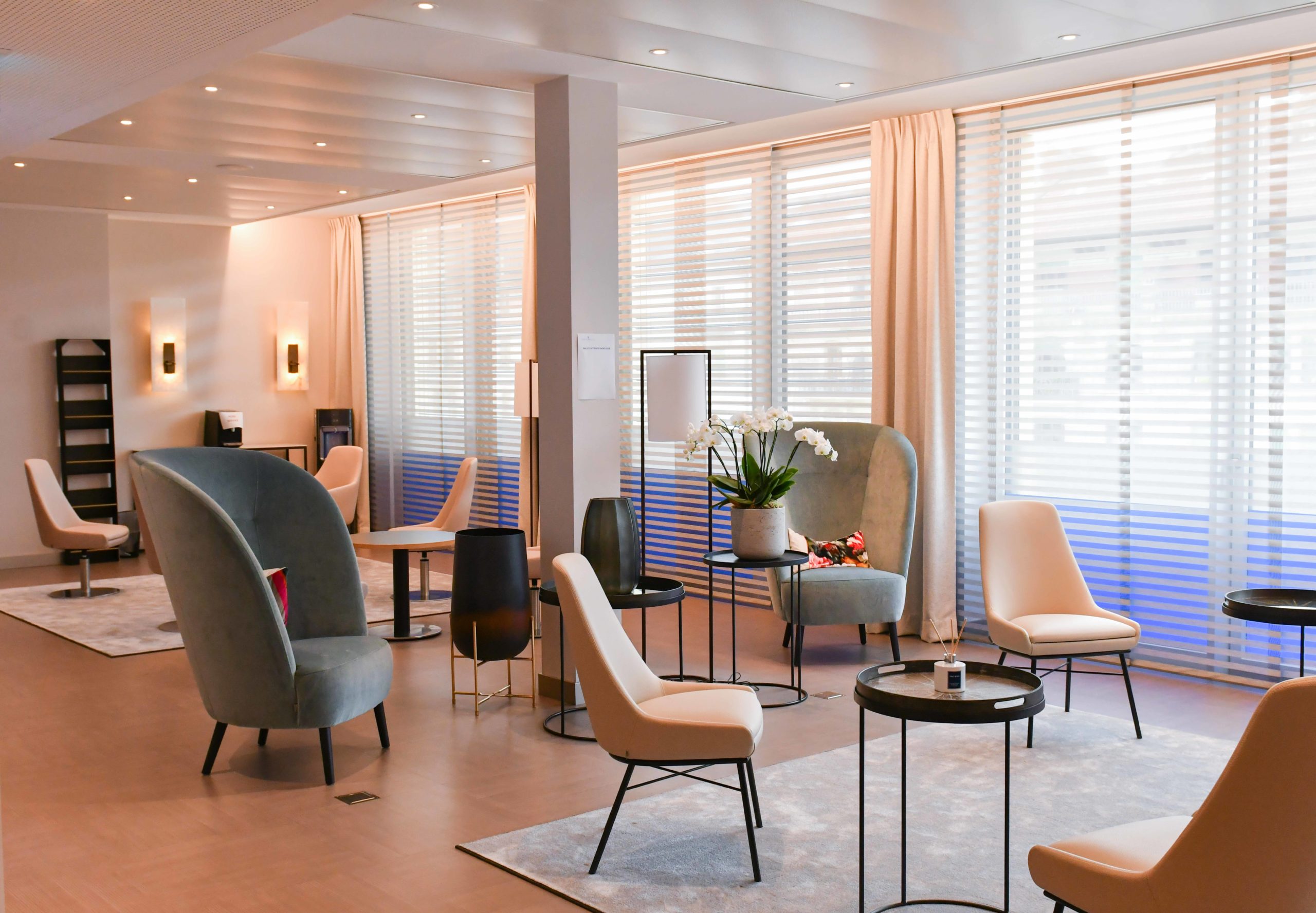 Advantage N°2:
The opening hours! La Garde Pédiatrique is open every evening of the week from 19h to 22h and on weekends + public holidays from 9h to 22h.
Practical information
Address :
Centre Médical Eaux-Vives
Av. de la Gare-des-Eaux-Vives 3
1207 Genève
To schedule an appointment:
By phone: +41 22 737 47 57 or online: onedoc.ch
Please note: telephone and internet bookings open 1 hour before the start of consultation hours.
How to get there :
New underground car park of the Gare de Genève Eaux-Vives (entrance on the Franck-Thomas side).
By bus : N°21, stop Gare-des-Eaux-Vives or N°1, 9, 33 & A Gare-des-Eaux-Vives Vadie
By tram : N°12, N°17 stop Gare-des-Eaux-Vives
By train : Station Genève Eaux-Vives
Advantage No. 3:
You can even find yourself consulting with your own pediatrician. Every day the pediatricians of the region make a shift rotation in the 3 centres of the canton (Petit Lancy, L'hôpital de la Tour and les Eaux-vives).
I recommend the Garde Pédiatrique des Eaux-vives to all parents!

Testimony from Leslie, MotherStories member
Leslie, mother of Rose (2.5 years old) tells us about her experience at the Eaux-Vives pediatric ward:
"One Sunday evening my daughter had a fever, so I took an appointment directly online at the Eaux-Vives pediatric ward, as advised by a friend. An hour and a half later, we had an appointment.
The centre is super easy to get to thanks to the car park at the Eaux-Vives train station. This new medical center is just beautiful, it looks like the lobby of a big luxury hotel (smile).
My daughter was taken care of right away, we didn't have to wait. Plus, luckily, she was treated by her own pediatrician who was on duty that night. A real blessing.
20 minutes later we left with a diagnosis and a prescription. It was all covered by insurance and I didn't have to pay anything during the visit.
I highly recommend the centre to all parents! It was a reassuring and very pleasant experience considering the circumstances. »