To date, MotherStories has completed 24 Interviews. 24 testimonials, 24 stories and 24 unique maternity experiences. The 24th story is the one of a Genevois melting pot family. With the mix of a French – Swiss dad with Tahitian blood and a half Filipino and half Swedish mom, the result is beautiful. Natalie confesses on the arrival of their second child with a first one that is always looking for more attention. But also how, when you are ambitious professionally and personally, can you combine a healthy work-life balance. A beautiful discovery.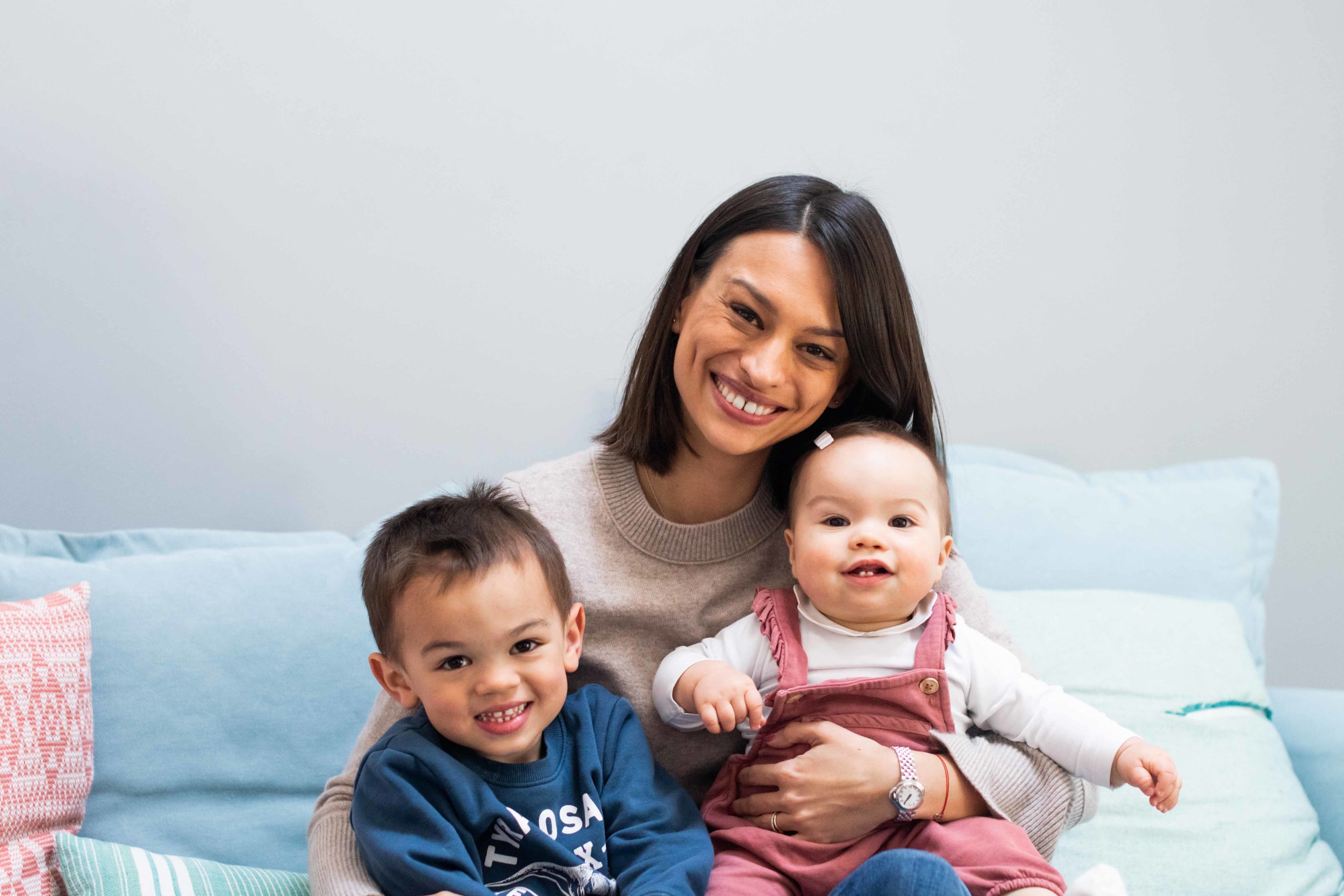 Natalie can you introduce yourself in a few words?
Born in Geneva, half Filipino and hald Swedish. I am a young mother of a big Adam and a little Chloe. After studying Fashion Business in Paris and London, I started working in a big Fashion Corporation as a Merchandiser. After nearly 8 years in the industry I recently took an important decision: I resigned for a drastic change in my life and to pursue new adventures. It's funny, since I feel like I have been promoted to CEO (laughs) as I now have even more responsibility.
Adam 3 ½ years old and Chloe 8 months, how do you feel?
I am fulfilled! Happy! But I must say that it's not easy every day. We think we know everything after the first one. But when the 2nd comes everything is turned upside down and especially for Adam who was alone with us for 3 years! Despite all the talks and preparation during my pregnancy, explaining to Adam that we will always love him, when Chloe came into his life it was not easy for him. He was so proud at the clinic and takes such good cares of her, he protects her, loves her and is the perfect big brother. On the other hand, with his parents it's another story… Even though we knew what could happen, we were not expecting such a tornado. Today, 8 months after the arrival of his sister he still asks for more and more attention! Thank god, we are very lucky because Chloe is super calm.
So, what advice would you give for the arrival of a 2nd?
Start prepping your first as soon as possible during your pregnancy. I think that by repeating over and over again that Adam will be a big brother and have a little sister with whom he could play, this instantly created a bond between the 2. He never vented his jealousy on her. Then after the birth of the 2nd make sur to keep one on one time with the older one. It is important for him to know that his parents love him very much and that they will always be there for him.
If you had to define motherhood in one word?
Hmm. Can I pass? No, ok: continuously learning and finding balance. Every day is different. Every day I learn something new as a parent, through my kids' eyes or about myself. Therefore, we constantly need to find a new balance within our lives: between private and professional lives, with and between the kids, within the relationship with my husband and my social life.
Cool vs. Not cool during pregnancy?
I loved being pregnant!
Cool: See my belly getting rounder and rounder every week. Prepping and nesting, especially decorating the rooms of my kids. And my baby shower: gathering family and closest friends is such a blessing especially around such a wonderful event!
Not cool: The great stress of finding THE RIGHT day care for my kids in order to go back to work stress free. Especially here in Switzerland where the system does not cover the increasing demand. I therefore used every alternative: maman de jour, nanny at home, baby-sitters and especially my parents and in laws who live in the area! Without them this life experience would not have been the same. So, a huge THANK YOU to them.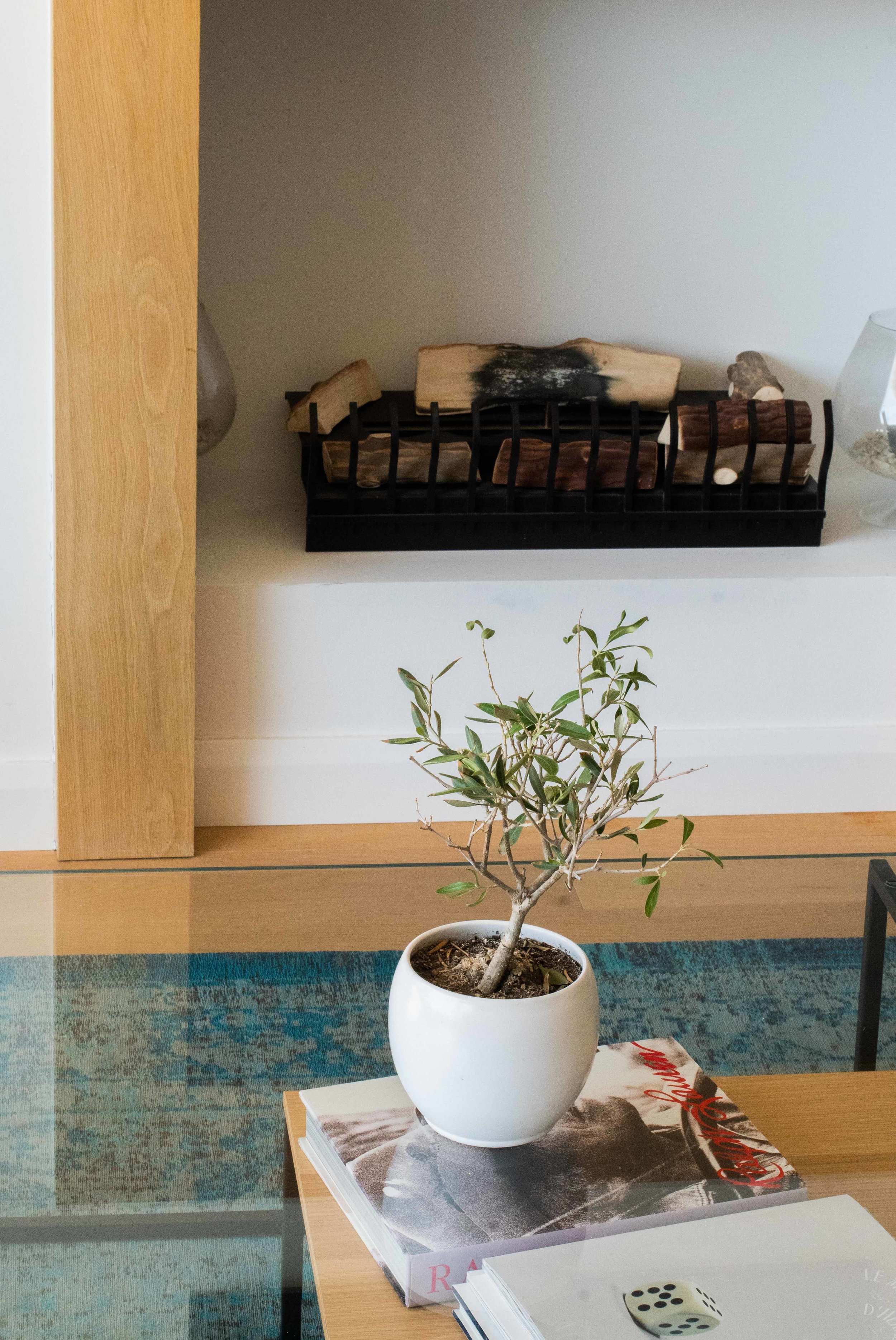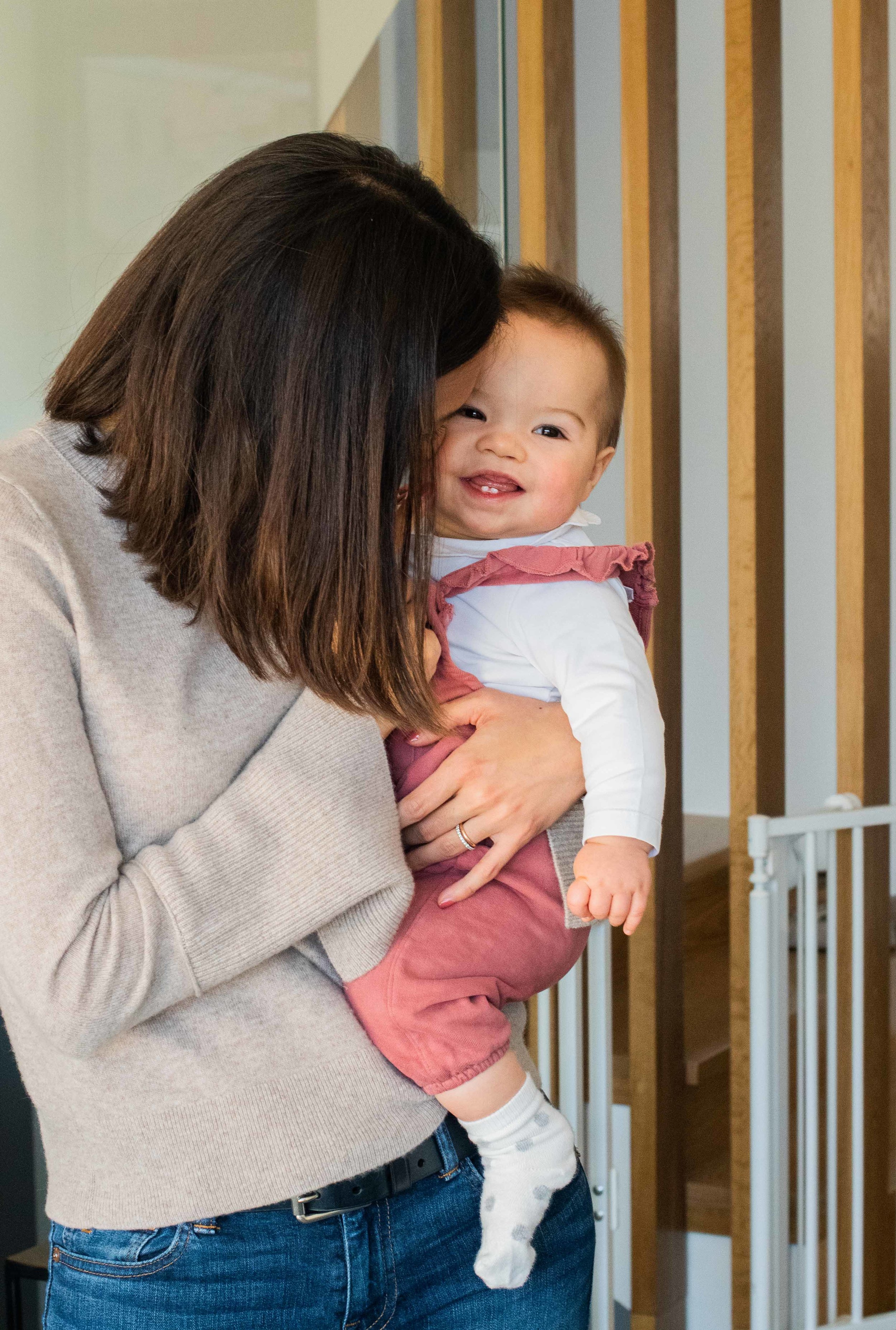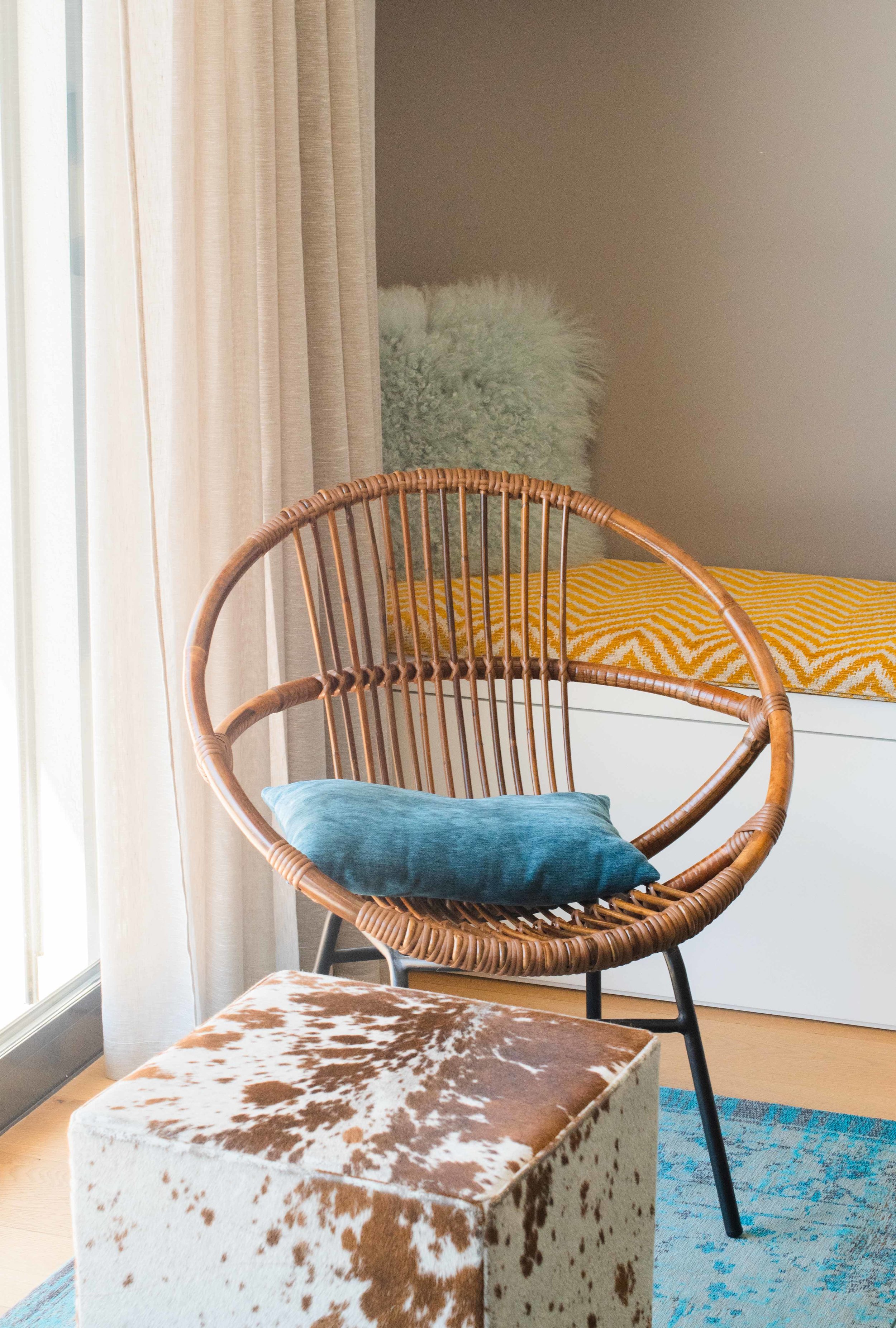 If you could transport yourself right here, righ now, where would you go?
To the beach with a cocktail, feet in the sand, farniente with my husband (laughs)! I love my kids, but it has not been easy to take some quality time with my husband since they tumbled into our lives. Therefore, this summer, we decided to take a one week vacation with no kids to enjoy, relax and chill. Well… Only if we find someone to take over while we are gone… Hello Mamie, Papé, Lola, Morfar?! (Laughs)
What are your favorite childcare products?
Babyzen Yoyo stroller, Babybjörn baby carrier and cot. For dynamic parents who like to travel they are ESSENTIAL purchases.
Your tips for:
A romantic dinner: Izumi – this is where my husband took me after each delivery for a romantic dinner to celebrate.
A girl's night out: at a friend's house or at home with a nice dinner.
A Sunday with the family: a good brunch (unfortunately there is are not many kids friendly brunches in Geneva), a walk in the park Bertrand (Adam loves to play in the play area) and an escapade to Bain Bleu, the kids love it.
 A solo moment: a massage, the best way to relax.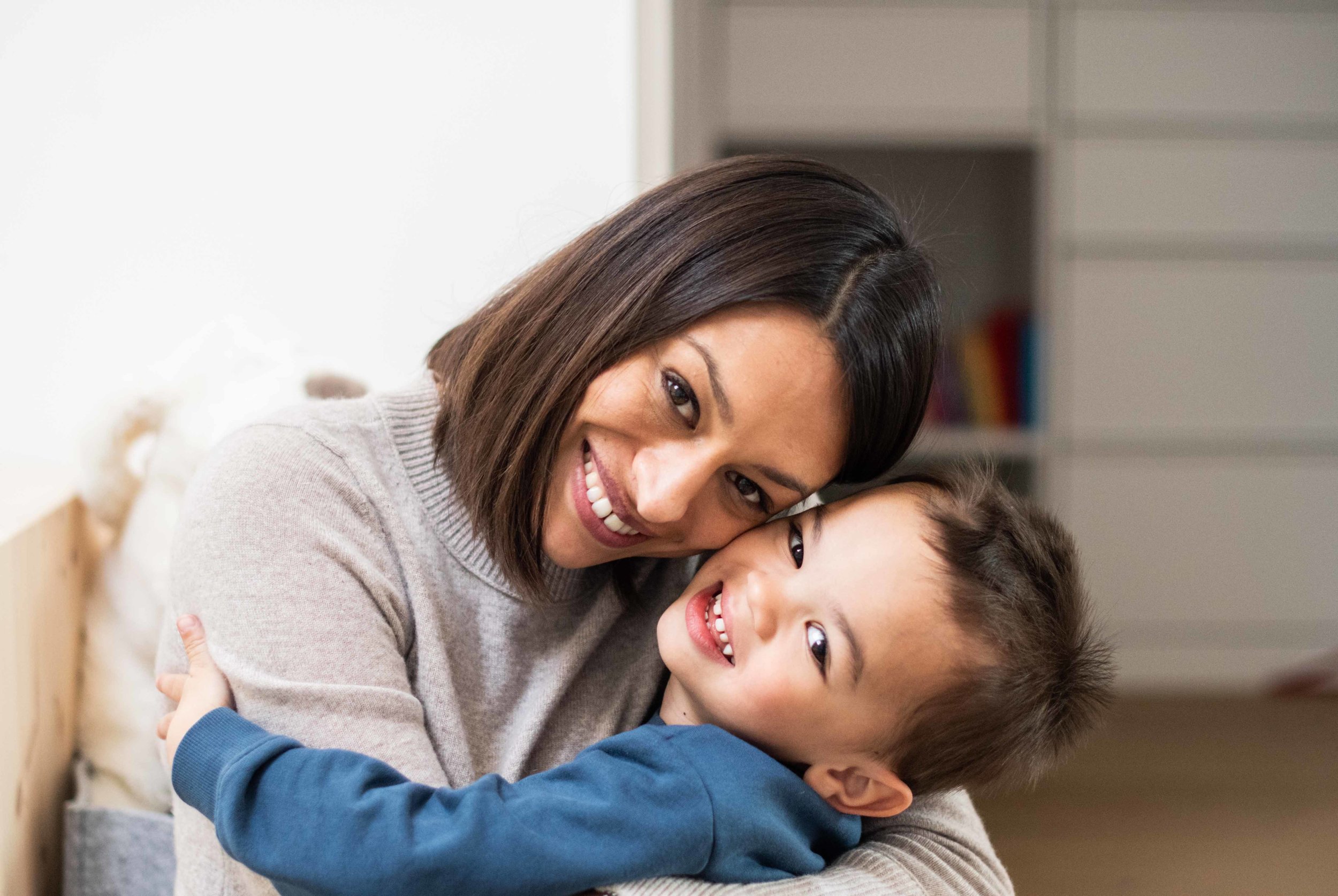 What are the core values you want to teach your kids?
Recognizing the good from the bad. I think that as long as they can tell the difference they can handle any life situation: in friendship, love or even in the professional world.
What advice would you give to future/young mothers?
A cliché, but it's true: Live and enjoy every moment. Time flies so quickly!
Natalie, what can we wish you today for tomorrow?
A 3rd kid (laughs). No, but seriously, success in my professional life with a right balance between my family life and professional life! According to my philosophy it's all up to me! Stay tuned…