The perineum is a small muscular hammock that holds all our organs, which we do not talk enough about. Today, we present you Elvie: a connected device dedicated to the rehabilitation of the perineum. It does not in any way replace sessions with a professional but it can be complementary. Sarah, gave birth to her second child a few months ago, tested Elvie for MotherStories for 1 month. Discover, in all transparency her feedback, below.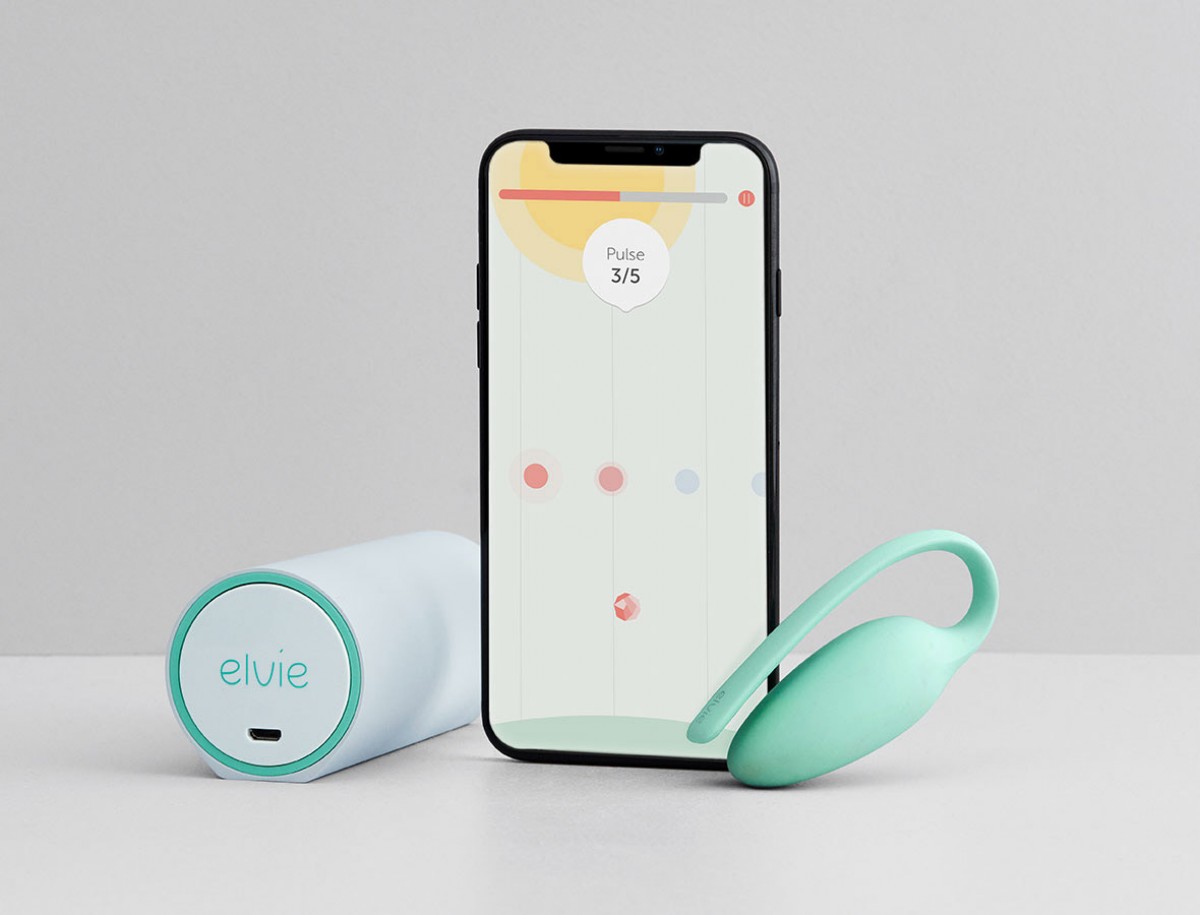 If you want to know more about the perineum and the importance of this muscle, we will be talking about it at our next online event. Subscribe to our next MothersTalk #live on June 3rd: all you need to know on the perineum. It will be hosted by Clémence Feller, a physiotherapist, specialized in pelvic floor rehabilitation and mother of 2 kids. Sarah will also be present to take us through her experience with the Elvie trainer.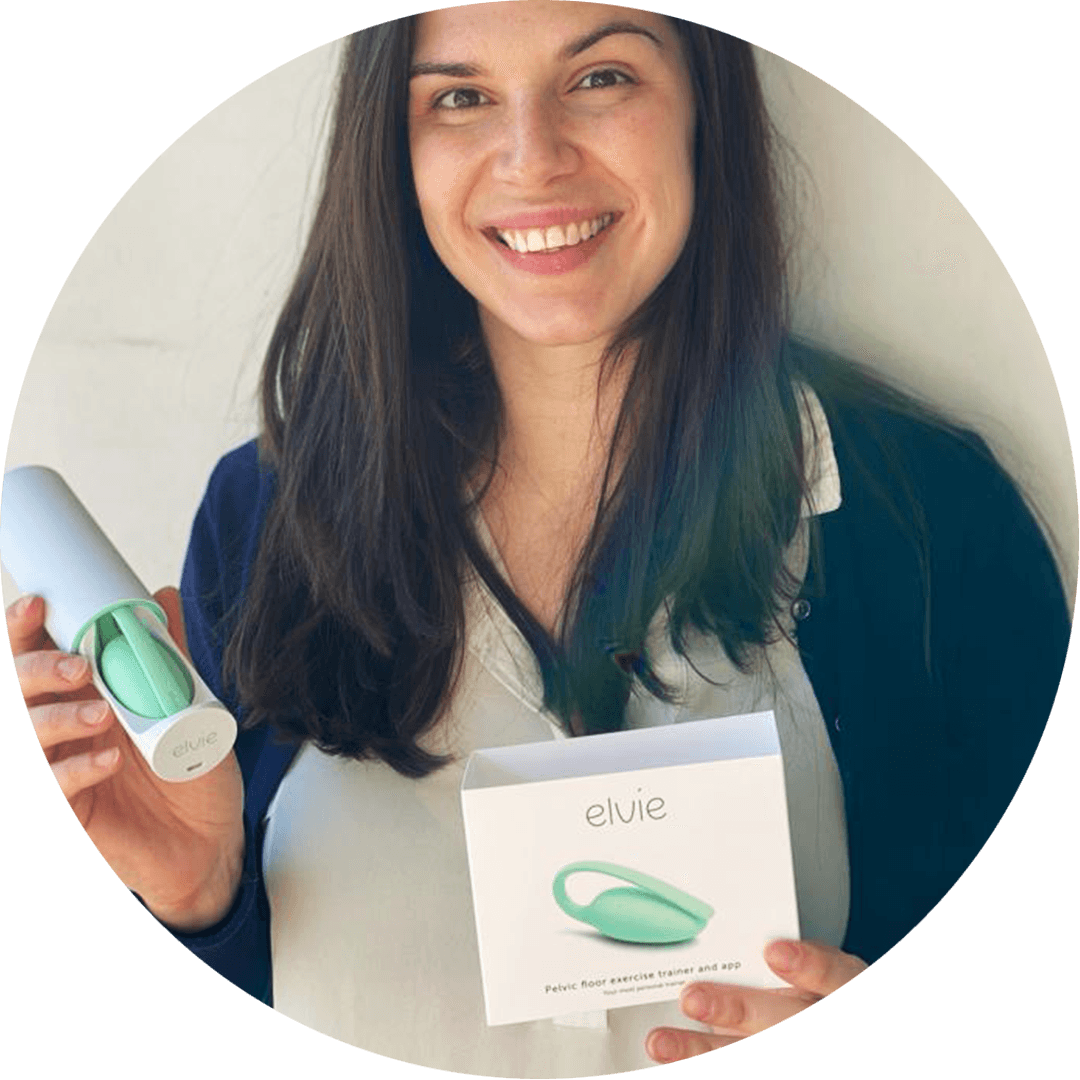 "I gave birth to Emma on February 2, 2020. After 9 months of pregnancy and the delivery of a beautiful baby weighing 4.1kg, my perineum was once again put to the test. Although I don't have the frequent post-partum discomforts (such as bladder weakness) I feel that I am not able to contract my perineum as strongly as I did before my first delivery. Being active and rather sporty, I am looking forward to this rehabilitation to go back to my physical activities.
Confinement forced me to cancel all of my physiotherapy sessions at the physiotherapist. Fortunately, Elsa and Natalie suggested that I try Elvie, a small, aesthetic and very easy to use kegel trainer. All you have to do is insert the probe, connect it to your smartphone by opening the pre-downloaded application and follow the instructions. The application offers 3 levels of difficulty and 5 exercises that allow you to work quickly and endurance in 5 minutes.
Elvie has several advantages: it is discreet and small. It fits in a rather design case and takes up little space. It is also very easy to use: just follow the instructions on the screen of your phone. The application is instinctive, feminine and pretty. The cursor that follows the contractions of the perineum is a diamond and the pastel green and orange colours blend well together. The training sessions are short: maximum 5 minutes. It is therefore easy to find the time to use Elvie on a daily basis. However, we could argue that she it has fixed and redundant workouts. In fact, you can't focus on just one of the 5 exercises or make it last longer. The training is always the same and cannot be modulated according to one's preferences.
As for the efficiency of such a machine; the resumption of my perineal rehabilitation sessions with my physiotherapist confirms the progress of my perineum. On one hand, I can contract my perineum more strongly. I went from a strength of 11 microvolts to 18 microvolts in 6 weeks. On the other hand, I notice that I have better control of the different perineal contractions during the exercises. For example, I can more easily contract my perineum with a certain intensity over several seconds.
All in all, Elvie has many assets, but, in my opinion, it does not allow to replace a rehabilitation with a professional for two main reasons. Firstly, Elvie focuses only on the perineum and does not offer abdominal re-education; whereas postpartum re-education includes perineal and abdominal exercices. It's important to point out that the perineal and abdominal muscles are put under great strain during pregnancy.
Secondly, Elvie does not train to contract the perineum properly. The device is very sensitive it is therefore possible to move the cursor by pushing or breathing deeply without actually contracting the perineum. A person who is not familiar with the perineal muscle might think they are contracting it without actually doing so. However, during a session at the physiotherapist's, you learn how to contract it in accordance with breathing and effort.
Thus, the use of Elvie requires knowledge of one's body and an idea of what postpartum rehabilitation is all about. This is why I think it can be a good device to maintain your perineum after a professional rehabilitation. It's a fun and motivating way to continue to train your perineum on a daily basis, although it is also possible to continue training at home without this tool for people who don't want to invest in it as Elvie is quite pricey.
In other words, Elvie is useful but not necessary, especially in Switzerland, where the insurance covers the rehabilitation of the perineum under the recommendation of the gynecologist. I will certainly recommend it to a woman who cannot follow a rehabilitation with a professional or to continue working out at home, after a follow-up with a therapist. I think it's a nice gift to get."
Where can you buy Elvie?
In Switzerland, you can buy it online on different platforms. Here are a few selected:
Read more articles on Birth & Post-Partum (in French):